Naturally Healthy from the Start – Interview with Prof. Dr. med. Georg Seifert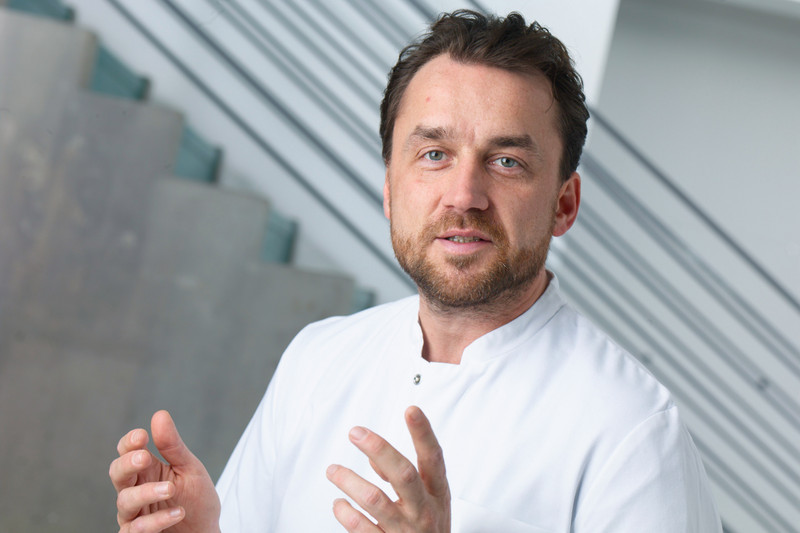 The recently-published book "Von Anfang an gesund" ("Healthy from the Start") informs parents how they can naturally strengthen their child's healing powers. One of the authors is Prof. Dr. med. Georg Seifert, holder of a SAGST endowed chair for integrative medicine at the Berliner Charité hospital.
Dr. Seifert, how do integrative approaches in pediatrics differ from those in adult medical care?
As most children do not yet have any fundamental health problems, prevention and information are much more effective than they are with older patients. The strengths of integrative medicine and regulative medical approaches lie in lifestyle modification – that is, suggestions for a healthy way of life – and presentative medicine. The first three years of life are enormously important and determine the course of health for one's entire life. Central here is the idea of salutogenesis, that is, researching and strengthening the body's own abilities to heal. So, we are asking: what makes me or keeps me healthy? – and less, what makes me sick.
This is the question you also address in your recently published book, "Von Anfang an gesund" (in English, "Healthy from the Start"). What is the secret to raising healthy children?
We have much more influence over this than we perhaps think. Important are protective factors such as nutrition and movement, but also stable relationships, secure attachments, meaning – and satisfaction in life. It is also interesting that these processes are transferred epigenetically. This means that certain experiences and influences affect the body on a molecular level, without changing the genetic sequence. These influences can affect health transgenerationally, across multiple generations. But with prevention and a conscious lifestyle, we can also have a positive influence in this respect. In addition to concrete and practical tips for different ages, this is a central idea in our book.
You hold the endowed chair for integrative medicine in pediatrics at the Berliner Charité hospital. What is it like when students encounter the idea of integrative medicine for the first time? What is their motivation?
The majority of our students are fundamentally interested in learning new things, and they want to learn what kind of potential integrative medicine offers. We know that two-thirds of the German population has experience with integrative medicine, yet during traditional medical schooling, students learn almost nothing about it. That is an enormous imbalance. That is why we offer a two-week elective module on integrative medicine, which is unique in its form in Germany.
What do the students learn in these two weeks?
The modules always consist of a small theoretical part, in which we present the basis of evidence, and after that the focus is on concrete experience. For example, when we discuss mind-body medicine, which can make a holistic contribution to stress reduction, the students also take part in a one-hour mind-body session. During a course on phytotherapy (plant-based healing) in the healing plant area of the botanical gardens, they not only learn theoretically what calendula plants look like but can examine and touch them. They topics of nutritional medicine and fasting are complemented by special vegetarian or vegan catering. Another day is devoted to external applications of anthroposophical medicine in caregiving, such as skin compresses and salves. The students receive a compress put on their own bodies, as well, so that they can feel its effects from the patient's point of view.
In 2020, you will offer, for the third time, a four-day Summer School at the Berliner Charité focused on integrative medicine for doctors, caregivers, and therapists. How did this come about?
The Summer School arose from our observations during medical training. The students found the combination of scientific presentation of the evidence as practical experience both interesting and helpful – and the demand for these courses was extraordinarily high. It became clear that there was a need for more information about these topics in professional circles of doctors and caregivers, as well. Complementary medicine is not without controversy, which is why I find it so important to base the entire discussion of adequate scientific information and solid experiences.
Klaus-Dieter Früchtenicht, Georg Seifert:
Von Anfang an gesund. Gesundheitskräfte natürlich stärken von null bis drei.
Published by Hanser Verlag; first edition 2020.