Aioli Amore: Inclusive Pasta Bistro "Nudel Emma"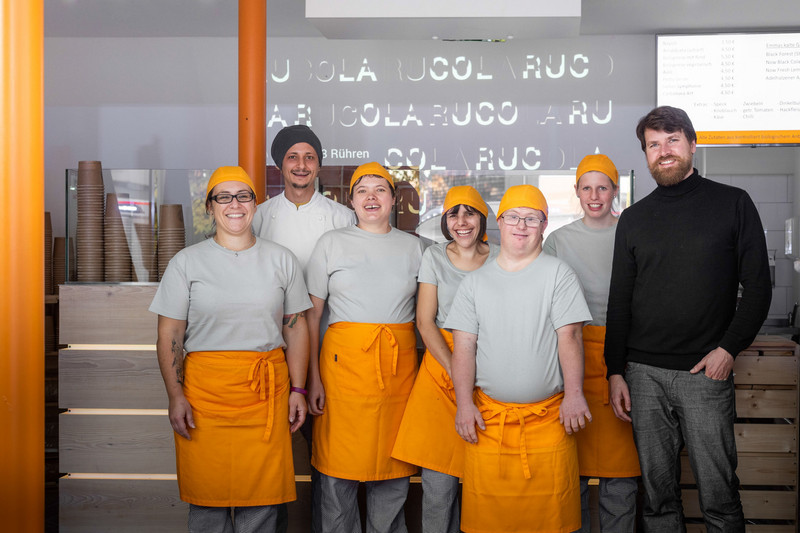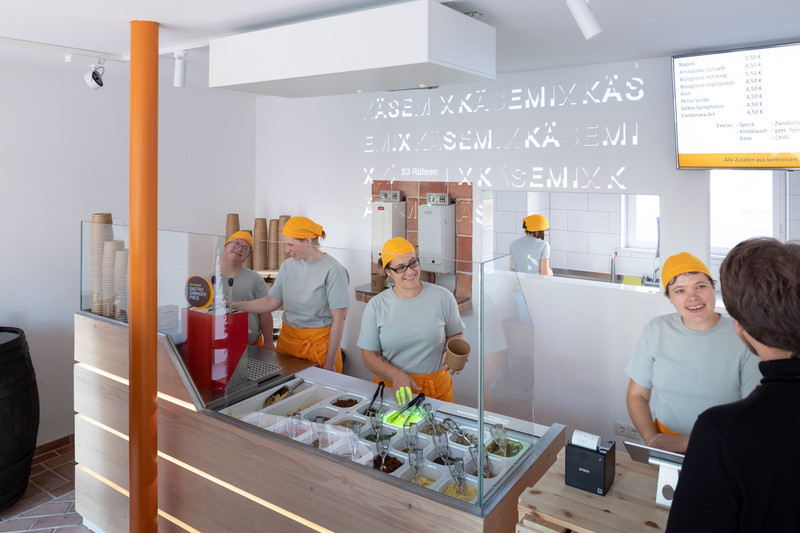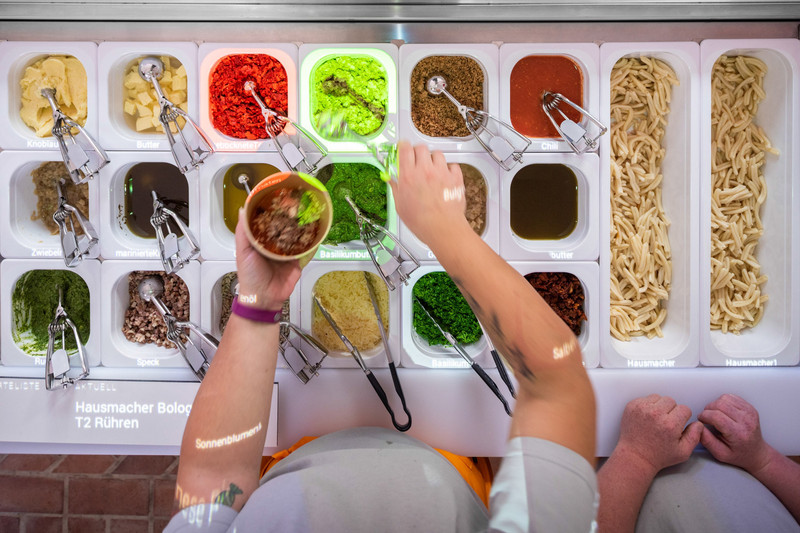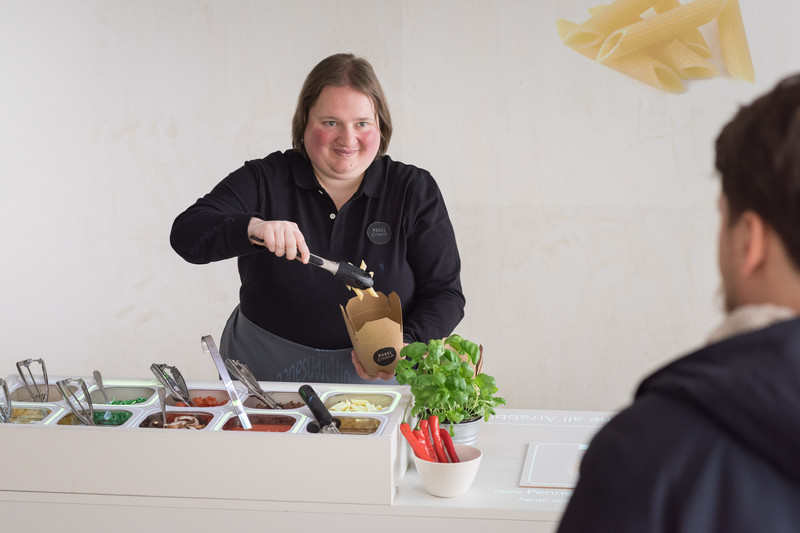 Everyone loves noodles: that includes both the staff and customers of Nudel Emma. Since 2018, the pasta bistro in Überlingen, near the Bodensee, has been providing homemade noodles for takeout. Spicy Arrabiata, Aioli Amore, or Carbonara? The customers' only difficulty is choosing! What is unusual is not only the gastronomy concept, with high-quality products from the Überlinger Nudelmanufaktur, but also the inclusive, interactive design of the bistro, which is staffed by individuals with disabilities. Video projectors and movement sensors assist them in preparing the fresh dishes. For example, staff can follow a system of lights that illuminate individual containers to demonstrate the correct order of food preparation. Movement sensors in the cooking utensils provide individual support and correspond to the person's individual working speed. For this innovative concept, in spring 2019 Nudel Emma won first place in the category "Work" in a contest recognizing excellence in disability workplaces. "Here one can experience how digital assistance can create new fields of employment for individuals with disabilities," the jury noted. "At the same time, the pasta bistro provides possibilities for staff to interact with guests and makes workplace participation in the social realm a reality." The bistro was also awarded the founder's prize at a gastronomy trade show in 2018, receiving prize money in an amount of 10,000 euros for its innovative concept.
Nudel Emma was founded by the non-profit SKID gGmbH, a regional cooperation of multiple residential communities and schools in the Bodensee area. Members include the Camphill workshop in Lehenhof, the Lautenbacher communities, and the Camphill school communities. Together, they aim to create opportunities for living and working that assist young people with disabilities on their path to increasing independence. To encourage this development, the initiative – with the help of the Software AG Foundation – acquired a new location in the town center in Überlingen. It offers enough space not only for Nudel Emma and the pasta factory, which together employ 24 disabled individuals, but also for 10 flexibly designed apartments for individuals with disabilities or for refugees.