Art makes you healthy: Research into Artistic Therapies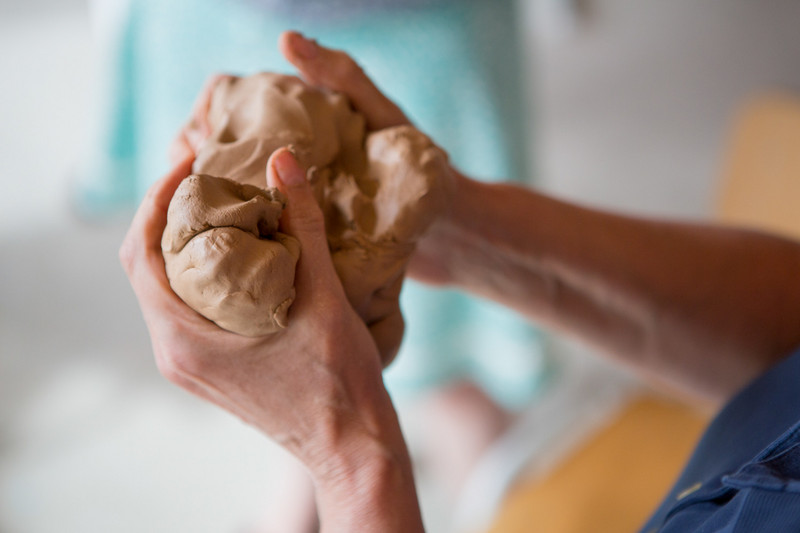 Artistic and creative activities have been shown to have a positive effect on health – this is the conclusion reached in a report presented by the World Health Organisation (WHO) in November 2019. For the WHO study, more than 900 international publications were evaluated – the most extensive overview of evidence on the effects of art on health to date. Activities such as dancing, singing or painting may therefore promote physical and mental health and support medical treatments in a meaningful way. As such, artistic therapies are not only comparatively inexpensive but also without any adverse side effects, according to a further statement in the report.
Artistic therapies such as music, painting or even eurythmy therapy have an established place in anthroposophic medicine. Despite many years of positive practical experience, hardly any systematic research was done on their effectiveness until several years ago. This is where the Research Institute for Creative Arts Therapies (RIArT) has relied on the department of Artistic Therapies and Therapy Science at Alanus University in Alfter.
The WHO report published in 2019 specifically emphasises the effectiveness of art in the promotion of good health. What does this mean for the situation of artistic therapies and that of anthroposophic medicine?
Harald Gruber: The fact that the WHO sees art as a means of recovery is a step ahead for us of course. It's also a strong signal for us as a university, as we refer to ourselves as a University for Arts and Social Sciences after all. Thanks to the WHO report, we are now becoming visible in society in a different way: artistic therapies are not only nice to have but are also relevant. We can now call for this politically, socially and publicly in a different way.
Sabine Koch: The literature that has been evaluated also includes publications from our institute, such as a systematic review of stress management and stress prevention. It involves both the positive influence of art therapy as well as art in itself, which is a major factor of the therapy. Art functions via aesthetics and perceptions of beauty, but also through the symbolic communication of something that can often hardly be communicated verbally.
When it comes to the WHO, further steps have already been taken. In response to a request from the International Doctoral Consortium, it has launched an initiative whose objective is to put together research literature in order to be able to provide specific recommendations for artistic therapies in a similar manner. The RIArT is directly involved in the consortium that is headed by Prof Nisha Sajnani of New York University.
In the autumn of 2020, the Research Institute for Artistic Therapies is five years old. What are the main things you focus on in your work?
Harald Gruber: Two aspects are important. First of all, we want to stimulate, support and implement research systematically, so that artistic therapies can be investigated scientifically in various fields of application. Secondly, we offer graduates from the fields of art, medicine or artistic therapies the opportunity to achieve further academic qualifications as part of a planned doctoral programme.
Sabine Koch: In addition to our internal dialogue with educators, artists, eurythmists, philosophers and other disciplines, from the start we also established contacts with other research institutes for artistic therapies around the world to achieve these goals. There are four international institutes, two in the USA and one each in Israel and Australia. We maintain close contact with them. The result has been a very productive cooperative effort, which has ended up not only in the aforementioned international consolidation of doctoral programmes for artistic therapies but also in joint projects.
At the same time, starting in 2017, we have received increasing numbers of enquiries from universities or university hospitals that have wanted to work with us. They were soon mounting up so much that we could no longer attend to all of them; which is why we are very glad that our PhD programme,whose doctoral students will be included in research projects to a greater extent, will start soon.
Where do you see artistic therapies ten years from now? What would be your ideal scenario?
Sabine Koch: I hope we can improve how we apply our current knowledge of the healing power of artistic therapies. And that we do so both through departments in clinical facilities such as psychiatry, psychosomatics or rehab as well as in other institutions such as autism or treatment centres for refugees. This requires excellent outcome and impact factor research. In these sectors it is therefore essential that we launch further third-party funded projects that allow us to investigate not only short-term but also long-term effects.
Harald Gruber: My great wish is that artistic therapies will be incorporated in the health system like other therapeutic procedures, so they can be charged to the health insurance funds. In addition, I hope they will be recognised as professions and we will conduct research that is in fact state-of-the-art. But we shouldn't forget ourselves in the process. With our medium of art, we have a specific approach. With this, we can and should take up a clear position and not just deliver what happens to be in demand.
About the interviewees
Prof Sabine C Koch is the head of the Research Institute for Artistic Therapies at Alanus University in Alfter and Professor of Empirical Research in Artistic Therapies.
Prof Harald Gruber is the dean and director of the Institute of Art Therapy as well as Professor of Art Therapy/Research at the Department of Artistic Therapies and Therapy Science at Alanus University in Alfter.
WHO fact sheet on the report
Health evidence synthesis report: what is the evidence for the role of the arts in improving health and well-being in the WHO European region. Art forms were examined in five categories: performing arts, visual arts, literature/culture and arts in digital space.