Experience Diversity and build Bridges: International Campus di Monaco Montessori School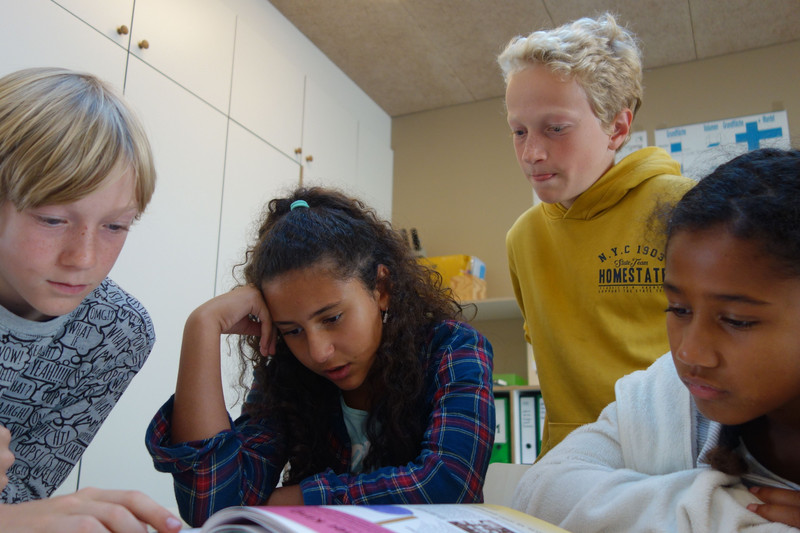 Diversity, recognition and perspectives – these are the goals focused on by Antonia Veramendi, the head teacher of the new International Montessori School in Munich, which was officially opened with 350 guests attending in January 2020. The starting signal for Campus di Monaco – a secondary school with all-day supervision – was given at the beginning of the last school year in September 2019.
The students' background is exceptionally vibrant: some fled to Germany with their families, others as migrants seeking work, plus those who landed in Munich as part of international city twinning programmes. They all study together in mixed-age classes and are supported by a multi-professional team of teachers, psychologists and social workers. Cooperation with the Chair of Elementary School Pedagogy and Didactics at the Ludwig Maximilian University of Munich and collaboration with public secondary schools are also intended to provide new incentives for teacher training and further education.
Against right-wing Populism and Exclusion
The Software AG foundation has sponsored among other things the renovation and fittings of classrooms, which were occupied temporarily in a previous school in the city centre. "The Campus di Monaco is an exciting and impressive project in every respect", says SAGST project manager Prof Dirk Randoll. "How important and socially necessary such initiatives are, is apparent not least from the current political trends in Germany." The head teacher and founder Antonia Veramendi shares this view. "We have been observing increasing polarisation in society for years. I have wondered myself what we can do to counteract the growth in right-wing populism and the desire for exclusion. This is also why I wanted to create a school in which youngsters from different countries of origin, cultures or social classes can experience a community that is diverse and benefits from this diversity."
In early 2021, the school intends moving to a new building in Neuperlach that has been specially designed for it. The accessible building in the south-east of Munich will be constructed of wood and in accordance with low energy standards. Everyone involved is already looking forward to the planned roof garden, open-air learning areas, facilities for sport, workshops and a canteen. In the 2021/22 school year, the programme will also be extended to the primary school level. The currently 60 children and adolescents speak 20 different mother tongues. Even if it is not possible to teach systematically in all these languages alongside specialist bilingual instruction, the teaching staff will still try to include them in their classes if possible. "This is how the other children will get a feel for it, they may learn a few words and therefore develop their language awareness", Antonia Veramendi explains. "We want to communicate that multilingualism is normal. It is the future of our society, which is ultimately a society based on immigration."
How to develop our Resources
She feels Montessori education is ideal for this, as it leaves a lot of scope for individual effort. "Maria Montessori taught disadvantaged children at her first children's homes in Rome. She recognised how much potential they had and that it is possible to start developing these resources by devoting the appropriate amount of attention to them. This is no different today. Belonging to our society is difficult, if you have to live in such a marginalised way merely in terms of your housing situation. To build a bridge here and really bring the children into the community is, in my opinion, also a task of Montessori education."