Growing Up Inclusively and in Nature: Kindergarten "Pusteblume"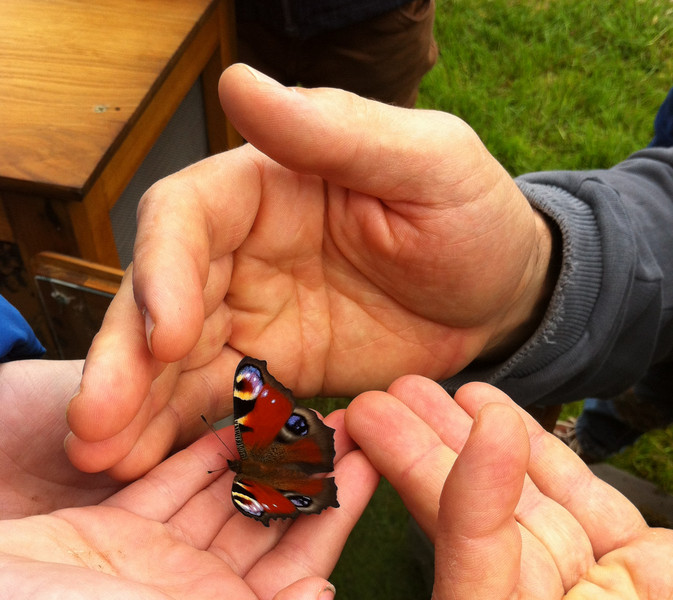 Helping in the garden, feeding goats and sheep, or buying ingredients for a communal breakfast: for preschoolers in Heckenbeck in Lower Saxony, these activities are a normal part of their day. In the kindergarten "Pusteblume" (in English, dandelion clock), children ages three to six are deeply integrated in daily rural life and the natural world. Thanks to a new addition to the school, children with special assistance needs will also be able to profit from these opportunities. The reform-educational preschool has been remodeled to add a new group room, an accessible bathroom, and an additional room for activities and rest time.
The building owner is the organization "Aktives Lernen & Leben" ("Active Learning & Life"), which has run the kindergarten as well as a neighboring free school for almost 20 years. "With these measures, the organizers are responding to steadily increasing demand for alternative and integrated concepts in childcare," explains Timotheus Wersich, responsible project manager at the Software AG Foundation, which is providing financial support for the renovations. At the same time, explains Wersich, the organization is systematically preparing for planned renovations to allow disability integration in the elementary and secondary schools, as well.
Like the preschool, the organization has close ties to the local social network: the organization "Kultur and Kommunikation," a member organic market, the local medical and midwifery practice, a meditation house, an art studio, countless craftspeople, and communal agriculture provide a supportive environment for the children and young people in the 500-person village located between Göttingen and Hildesheim.
"The pedagogical approach and the deliberate development of an environmentally- and socially-focused way of life, including practiced inclusivity, give this unusual community an enormous radiance," emphasizes Wersich, describing the positive impact that the kindergarten is having on the social environment, both in the local community and beyond.