In synch with one another: Participation and self-efficacy through music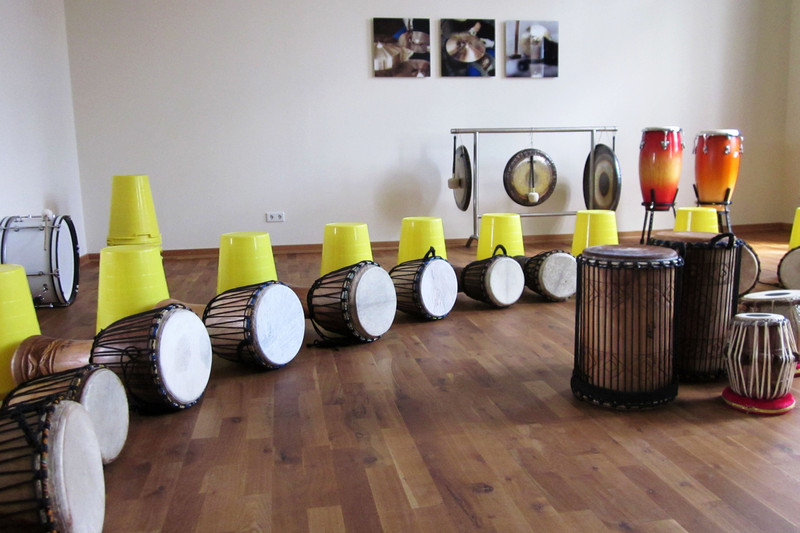 According to Art. 27 of the current UN Convention on the Rights of Children, every child has a right to a reasonable standard of living, which fosters his or her physical, mental, spiritual and social advancement. In conflict with that, however, is the fact that, at present, nearly every fifth minor in Germany is threatened by poverty and social exclusion.
To enable these children and young people to participate in society to the full, as well, the Jovita Foundation from Hamburg has now set up the "Kiel: move and groove" project in the state capital. This project, initially scheduled for four years, will, as from October 2020, form a new component of the learning and experimentation workshop musiculum, which has, with its programs, already been reaching out to around 36,000 children each year, drawn from the whole of Schleswig-Holstein and Hamburg, since 2009.
The educational initiative, fostered by Software AG – Foundation (SAGST), provides students with socially troubled backgrounds with easy access to culture and music. A total of 100 adolescents from two comprehensive schools in socially challenged districts that are involved in the project are given the opportunity, in addition to regular tuition, to make music together over a two-year period. Four respective project days per half-year take place, to this end, on the premises of the 2,400 m² musiculum, as well as at the two schools involved. The offer to participate, which is aimed at young middle school students, ranges from rehearsing selected pop songs to writing their own rap lyrics and learning to play the box-shaped percussion instrument, the Cajón. Once a year, they all gather on stage, to perform the outcome of rehearsals at a concert in front of an audience. For those among them who are especially interested and talented, there is the option to take it a step further. These children are given the opportunity to take part in advanced fostering classes, where they work to consolidate their capabilities for another two years.
"It is actually in the oftentimes critical transitional situation to secondary schools that children from socially troubled backgrounds can benefit from this multifaceted project", says Jana Weische. Jana, who is responsible for the project at SAGST, comments emphatically: "We are looking at a supportive environment that enables them to discover their talent with confidence (in the sense of self-efficacy), get involved as an essential part of the community, and progress personally on several levels at once. This boosts students' confidence quite efficiently, empowering them physically, mentally and spiritually."