Long-Distance Connection in a Time of Crisi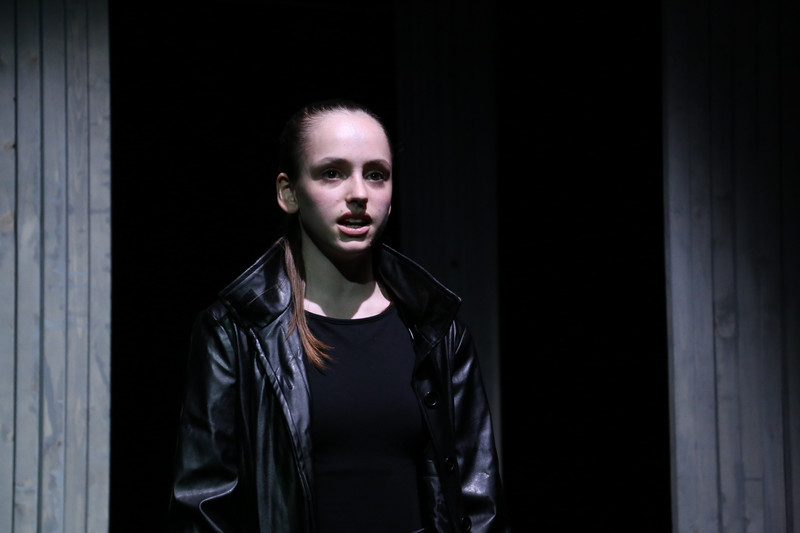 How can we control our anxious thoughts? What will enable us to thrive in a crisis? What gives us strength? ACT e. V., a Berlin-based educational initiative, is creating solidarity and interpersonal connection during the pandemic, both within and beyond its acting groups. Together, its members are establishing long-distance connections that will counteract social isolation and suffocating boredom.
The building in Sonnenalle 124 in Berlin is quiet; the rehearsal room in the so-called ACT_Lab is dark. Actors and an audience? Not a chance. To prevent the further spread of the coronavirus and to protect vulnerable individuals from infection, there is a temporary ban on rehearsals and performances in this and other venues. Normally, up to 150 children and young people with multicultural backgrounds would gather each week, here and in four other locations, to practice for joint theater performances. Many of them come from the socially disadvantaged area Berlin-Neukölln; many have grown up in challenging social situations. Supporting these young people in self-determined personality development and encouraging them as equals is the goal of the organization. The group, founded in 2008, also offers its programs in public schools.
Anna Maria Weber has been a member of ACT's three-person management team since 2015. Here is how she describes the current situation, a departure from business as usual: "During this time, it is painfully clear to all of us what we are now lacking: mutual eye contact, the rich togetherness of relationships, direct exchange with and without words," said Weber, who also leads workshops for the organization. "This shows very clearly how many levels we normally communicate on and how much we took that for granted in our daily work lives, up to now." But despite the numerous restrictions at the moment, the recognized non-profit for youth work sees no reason to give up. On the contrary: they are working to overcome the increasing tensions, conflicts and isolation that are due to the exceptional social circumstances. A project titled "Fernwärme" is encouraging actors from all theater groups as well as other interested persons to create human warmth and connection – without physical contact.
Using media to stay connected and to strengthen oneself from inside out: the novel concept envisions a way of using technology to share subjective experiences with others in inspiring ways. They are creating a virtual community space that is open to all, that expands the individual's viewpoint, and that strengthens awareness of the essential. Each participant can document his or her encounters, thoughts, and personal experiences via short smartphone videos, a podcast, or a photo series. The possibilities are nearly limitless and range from poetry and music to dance clips or flipbooks. The only conditions set by the organizers: physical distance between participants. Shared amongst each other, the content is then shared on various internet platforms as well as a specially constructed website that is a part of ACT e. V.'s web presence. Chatting further helps to combat isolation. "It is nice to see how the whole organization, all groups and instructors, now stand together," said Anna Maria Weber. She sees the crisis as a potential way to come closer together by other means.