On solid Ground – The documentary "Our Soil is Our Heritage"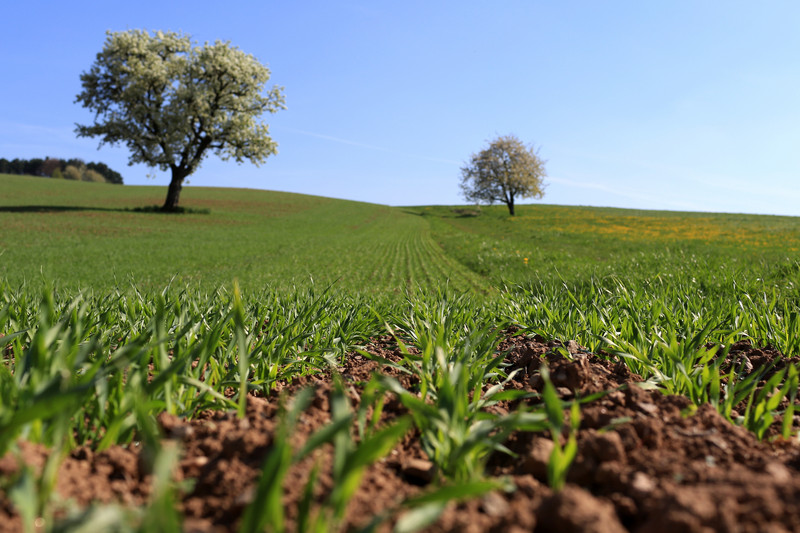 Hardly anything is as fundamental to our existence as the soil. The plants that nourish us grow on it and it provides food for our livestock. Far too often, we take it for granted, while the soils have been up against their limits for a long time: one-sided use by industrial agriculture, global deforestation and stresses due to anthropogenic climate change threaten our livelihood.
In his documentary "Our Soil is Our Heritage" (79 minuets) the Karlsruhe filmmaker Marc Uhlig investigates these connections. He asks about strategies for responsible use of this precious resource and talks to people and action groups that are committed to maintaining sustainably healthy soils. In addition to experts such as the environmental scientist Prof Ernst-Ulrich von Weizsäcker, practitioners especially have their say. For example, the farmer Achim Heitmann from the Demeter farm Höllwangen in Überlingen; in accordance with the cultivation philosophy of biodynamic agriculture, he places his trust in natural cycles – and he is convinced this is the only way to secure our nutrition in the future. The well-known chef, businesswoman and MEP Sarah Wiener also appears in the film. She reports on her commitment as well as being responsible for the soil fertility fund of the Bio-Stiftung Schweiz in Arlesheim or the representatives of an initiative for community-supported agriculture in Ravensburg.
Their common plea is clear. If we wish to hand fertile soil on to future generations, farmers and horticulturalists need stronger social backing – through general political conditions for more ecology in the fields, but also through support and solidarity on the part of consumers.
Nationwide cinema release in Germany is on 8 October 2020. In Switzerland the film will be released on 22 October. Several special events are also planned including a cinema tour with director Marc Uhlig. More information online at https://boden.wfilm.de/en.