The Science of Life: Practical Handbook for Biology in Waldorf Schools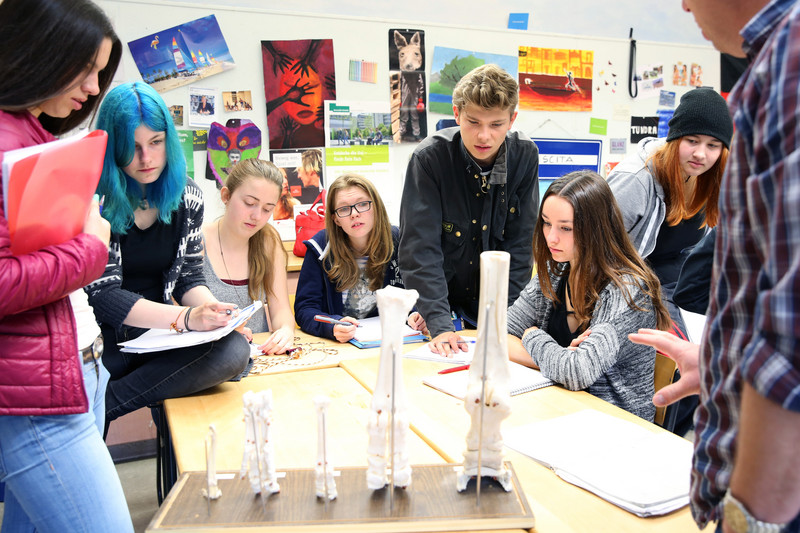 In Waldorf schools, biology instruction aims to convey to young people that they are themselves an active part of the Earth's ecosystem. That is why biology courses focus not only on the scientific basis of the field, but also on natural experiences and learning to describe and reflect on the student's own observations. A new, comprehensive practical handbook for upper-level science teachers offers numerous ideas and suggestions in this respect.
"Biologie in der Waldorfschule" is divided into three main sections and provides methodological foundations, concrete practical tips, and examples for lessons as well as an in-depth focus on the field of Goethean research. The publication was produced at the Institute for Evolutionary Biology at the University Witten-Herdecke, led by Dr. Bernd Rosslenbroich. Numerous contributors worked together with biology teachers in Waldorf schools, scientists, and science education specialists at the universities of Bielefeld and Münster.
"The curriculum at Waldorf schools calls for supplementing expertise in the natural sciences with the Goethean perspective, and tying these together in the biology course," explains education expert Prof. Dr. Dirk Randoll, who was the SAGST project manager for the book. "This perspective examines, for example, regularities in observed natural phenomena and provides a research approach that goes beyond purely mechanistic approaches. So far, there has been no suitable teacher handbook for this complex area – but this gap is now finally being closed."
Ylva-Maria Zimmermann and Reinhard Wallmann (eds.):
Biologie in der Waldorfschule: Ein Praxishandbuch für Oberstufenlehrer.
544 pages, Verlag Freies Geistesleben, Stuttgart 2019.