The Taste of Responsibility for People and Nature: More Organic Produce in Hamburg's Canteens and Cafeterias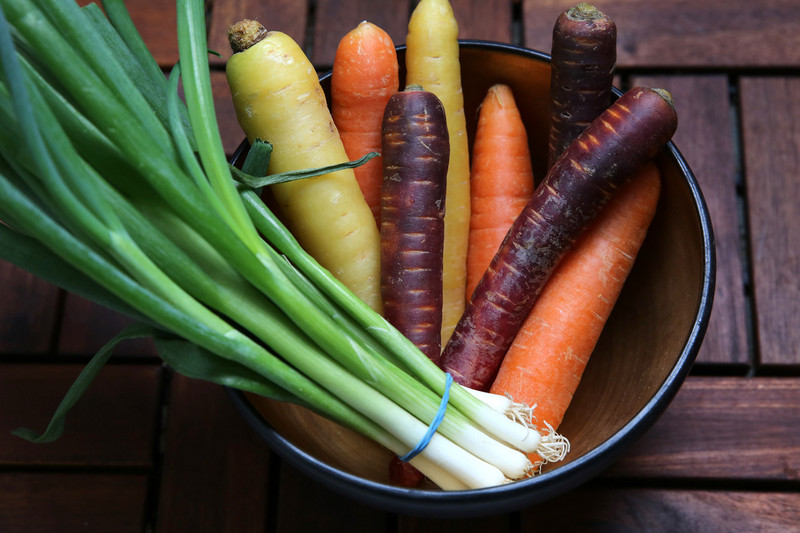 Since 1986, Ökomarkt Verbraucher- und Agrarberatung e. V. has been supporting organic farming in Hamburg, Germany. Consumers, members of the organic food industry, and in particular children and young people all profit from the non-profit organization's diverse offering of consultation and training. The organization is now working to increase the percentage of organic food available in public institutions.
Ten percent organic: this is the current minimum amount of the food in kindergartens, schools, and hospitals that must be organically produced, according to the Hamburg Environmental Guidelines 2019 for food preparation in public institutions. This leaves considerable room for improvement, as the main organizers of the "More Organic For Hamburg" event all agree. On February 17 in the Catholic Academy of Hamburg, politicians from the German political parties SPD, Bündnis 90/Die Grünen, CDU, Die Linke and FDP gathered together to discuss precisely this issue in a podium discussion.
The impetus for the event was the organizers' demand to make long-term improvements to the quality of food in public institutions in the northern German city. The event was hosted by the Stiftung World Future Council as well as 16 other organizations, including the Ökomarkt e.V. The participants addressed the question of what politicians have been achieving in this regard in the German state; in addition, experts from Copenhagen, Berlin, and Bremen were also on hand to lend their support in formulating new, binding targets. They reported, based on their own experience, how the future transformation in agriculture and nutrition can be faced and managed. The Danish capital has become a role model in this regard, as it has already managed to achieve its 2015 target of 90 percent organic in all local public institutions. Copenhagen achieved this target by adapting the menu plans and recipes previously in place – without increasing the costs per meal. Berlin and Bremen have also been successful in their attempts to prioritize the protection of environment, climate, and diversity; both cities have adopted goals of 50 to 100 percent organic in community provisioning. As a member of a network of German organic cities, Hamburg has also pledged to use organic products from the region as well as to pay attention to sustainability and resource conservation. Now its aim is to practically realize, in a cooperative process, the procurement and supply of a greater percentage of organic foods.
The Ökomarkt Verbraucher- und Agrarberatung e. V. is an important ally in setting new goals, as it can contribute considerable professional expertise in this field. As a long-term organizer of projects such as, for example, "School and Farms: Organic for the Next Generation," the organization introduces around 5,000 children and teens per year to organic agriculture. Farm days and project weeks allow young people to explore topics such as biodiversity, ecological conservation, and conscious consumption – in a way that is both first-hand and hands-on. "For over 30 years now, we have aimed to enable young people to think in new ways," explains Christina Zurek. The agricultural engineer has been working with the organization for many years and looks back on the developments of the last decades with pride. "Back then, organic was still an exotic idea; but by now, the necessity of organic farming has arrived in the center of society. To us, the field of education, and especially ecological education, is the key to long-term changes in human consciousness." A tactile, personal experience of nature during childhood and youth is the foundation for a close connection to nature, farming, and nutrition, as Cornelius Sträßer, project manager for the Software AG Foundation (SAGST) in Darmstadt, confirmed. SAGST has been cooperating with and supporting the organization since 2007.