Triumph for Organic Wine: Wine School in Geisenheim Carries Out Large-scale Comparison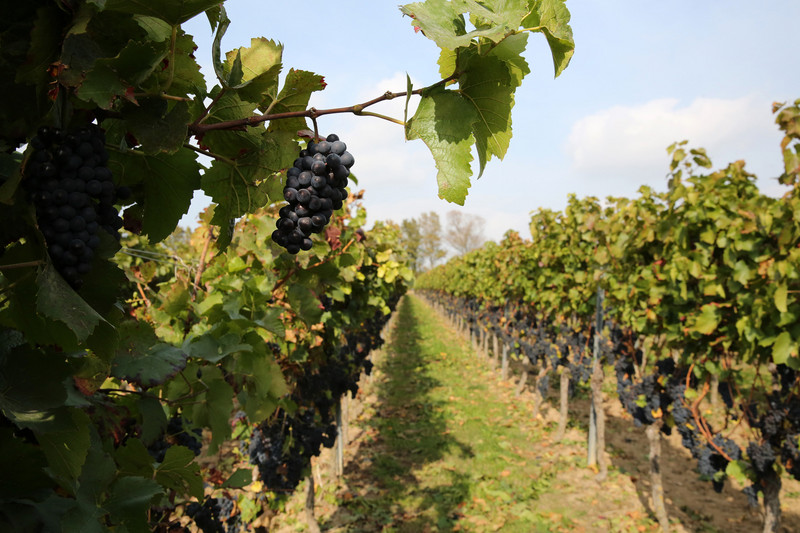 Organic winegrowing has been increasing in popularity for years. More and more wine growers are turning to natural growing methods to produce complex, highly expressive wines. Some of the best wineries in the world now place their trust in biodynamic agriculture, especially for reasons of quality – but small to mid-sized wineries have discovered this growing method, as well. But despite the success of biodynamic winegrowing, both on the vine as well as in the glass, the approach still raises questions among sceptics.
What exactly is contained in the "biodynamic preparations," which supposedly work like homeopathy for soil and plants? The Hochschule Geisenheim, a world-renowned school for wine production in Germany's Rhine region, has carried out a long-term study that takes an important step towards gaining more recognition for this method, including from scientists. The study was supported by the Software AG Foundation (SAGST) and has now achieved preliminary results. A team including Prof. Dr. Hans Reiner Schultz, Prof. Dr. Randolf Kauer and Prof. Dr. Manfred Stoll, led by wine expert Dr. Georg Meißner, has been working on the study since 2006. They used the systematic comparison approach INBIODYN to examine the effects of integrated (conventional), organic, and biodynamic winegrowing. Important factors include the quality of the wine and must, the growth and productivity of the vines, and effects on soil fertility.
"The positive results of the first test phase, from 2006 to 2010, were already impressive and presumably convinced additional winegrowers to transition to organic or biodynamic cultivation," said Klaus Plischke, a retired SAGST project manager. The research results were published in a dissertation by Georg Meißner as well as in the scientific journal "oeno one". According to Plischke, the results clearly demonstrate the superiority of organic growing methods.
These publications make clear that biodynamic methods, in particular, are an especially sustainable approach that can simultaneously produce top-quality wines. Furthermore, the research team was also able to develop, in recent years, concrete recommendations for biodynamic cultivation. Studies using imaging methods (bildschaffende Methoden) carried out by Dr. Jürgen Fritz of the Institut für organischen Landbau in Bonn additionally reveal qualitative differences between grapes cultivated with different methods.