Understanding people who think in images more precisely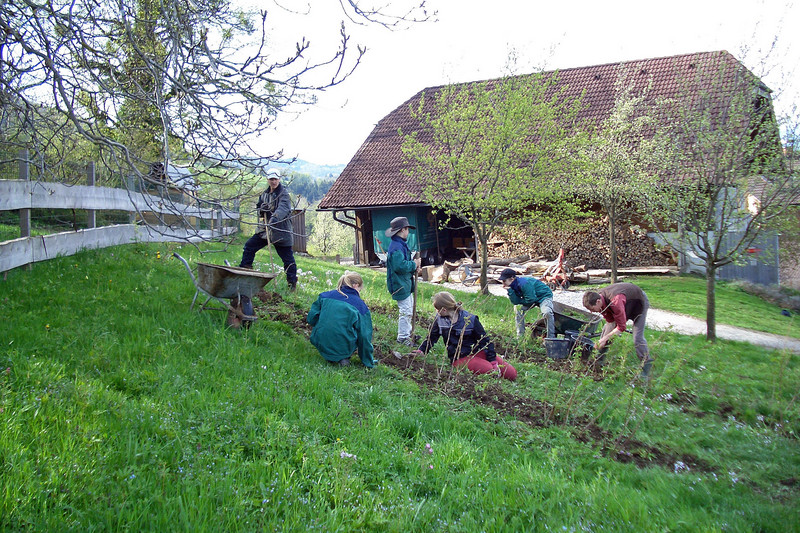 While people who think in images are of above-average intelligence, they have a quite unique way of experiencing their surroundings: they process all the impressions that the world leaves on them exclusively through the right-hand side of the brain. This means that they perceive their environment pictographically and creatively, rather than analytically, making it harder for them to learn to read, write and calculate. For instance, they combine and read sequences of characters in words, as well as number sequences, in the most diverse manner. They make creative associations, too. While a child does in fact recognize the special term for a piglet, he or she would actually say "little pig". This is why most children who think in images attend special-needs schools. "Children, adolescents and adults who think in images are still, to this very day, misunderstood in our society. This is because their special ability is dismissed as an alleged weakness", laments the educationalist Prof. Dr. Dirk Randoll, who is a Project Manager at Software AG Foundation. "If we were able to understand their thinking and perception more precisely, the children affected could be fostered much more efficiently."
Following Dr. Randoll's initiative, two project partners from previous funding projects cooperated in the latest SAGST project on this topic, viz. Michael Harslem of the Akademie für Entwicklungsbegleitung (Guidance Academy) and also Prof. Dr. André Frank Zimpel and Dr. Alfred Röhm from the Department of Special and Curative Pedagogy of the University of Hamburg. Michael Harslem administered the Freie Hofschule Gaisberg educational research project, a project involving children who think in images being taught on a Demeter farm near Salzburg, Austria, from 2006 to 2012 (more on that – also on the evaluation of that pilot project by the Alanus Hochschule, a private art college – is available at this link). An extensive investigation is presently being conducted following on from his research, which investigation looks at the special patterns of perception of children and young people with reading and spelling difficulties, as well as dyscalculia.
It is being conducted at the University of Hamburg, where Alfred Röhm already in 2016, within the context of his doctoral thesis, investigated how children with Trisomy 21 can be supported through motor learning (more information is available at this link). For the new investigation, Zimpel and Röhm examined 650 children. "The aim of doing so was not only to be able to describe the phenomenon of thinking in images more precisely, but also to derive targeted pedagogic support from it", explains the SAGST Project Manager supervising the project, Professor Randoll. "Ultimately, the goal was to develop a diagnostic method that could serve to delimit the phenomenon of thinking in images from other phenomena, such as reading and spelling difficulties." It was therefore especially pleasing that this very relevant assignment was to be continued once the pilot project had been concluded. A large symposium is, moreover, in the pipeline at the University of Hamburg for October 2020, as a forum for specialists to exchange views on the topic.