Weathering the Storm together: Café "unplugged"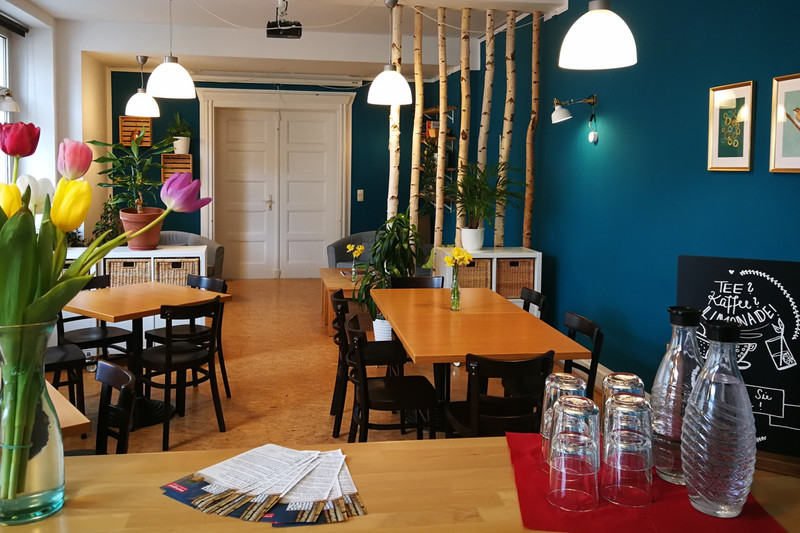 Distress at school, trouble with parents or arguments among the circle of friends. There is a whole range of situations in which it does young people good to be able to exchange experiences with one another. Sometimes it is useful to be able to do this on common ground, and with uninvolved third parties. The "unplugged" Café in Mainz has been such a place for the past 15 years. Young people aged between16 and 27 can talk to others about their situation over a cup of coffee in a relaxed atmosphere. In addition to this, there are fixed items on the agenda, such as plenary meetings on such topics as mental health, cooking together, playing games, engaging in crafts or taking part in sports.
Besides this open environment, the facility also provides for individual psychosocial support by professional advisers, who assist during difficult phases in life or in the case of more profound mental health issues. In addition, by way of workshops, staffers undertake essential briefing and preventive work pertaining to mental health issues. For mental health issues are a serious thing for the young: According to a WHO survey published in May 2020, in 2018 one in every four teenagers in Europe felt nervous or irritated, or had trouble falling asleep – in comparison to investigations in previous years, with the tendency increasing as time goes by.
As in many other places, in the Spring of 2020 the coronavirus also brought ongoing operations to their knees at the "unplugged". The café had to close during the lockdown, and many of the services on offer had to be interrupted, or were only provided to a limited extent. This, not least, left the owner of the café, the social services provider known as "gpe" (Gesellschaft für psychosoziale Einrichtungen/Society for Psychosocial Facilities), with bottlenecks. As other lines of business are also operating at a deficit due to the coronavirus-related requirements, gpe is not able to compensate the financial losses of the café on its own. "Our foundation was, in the early years of the café, one of the most important sponsors of the project", comments Jens Maurer at SAGST, who is responsible for the project. "Precisely at this time, during the coronavirus crisis, continuing to have such ports of call is essential. We are thus, at this difficult time, giving a helping hand to the institution, in order to ensure that both the facilities that are open to all and the support in individual cases and school-related preventive projects of the café are kept up."