Weidenhof Hitzacker: A Home for life for Adults with Autism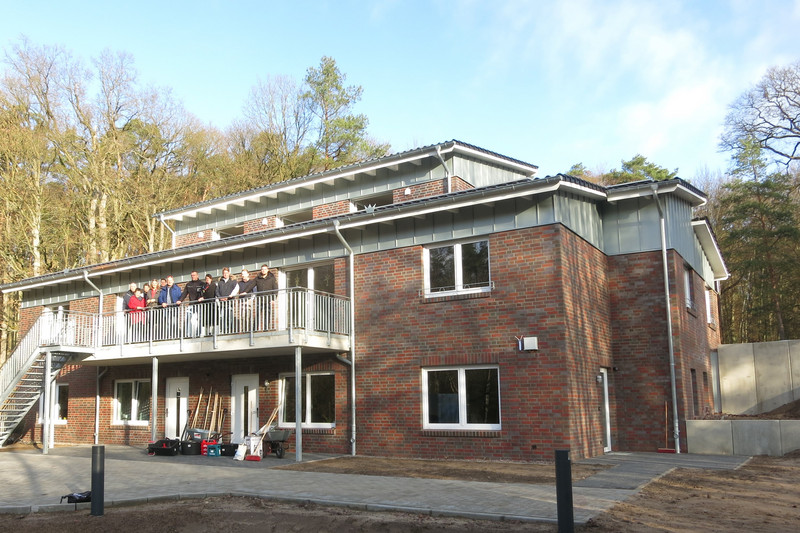 Peaceful, close to nature and far away from large cities. This is how the Weidenhof at Seerau near Hitzacker is best described. Located in the heart of the Wendland Region in Lower Saxony, the former farm provides autistic adults with a home for life. In 1983, the residential establishment became the first of its kind in Germany, being established by the Hamburg-based "Irene Foundation". Through an extension built on, inaugurated in December 2019, with a total of three sites in the small town, it is today at once a place to both live and work for 41 people with autism.
The manifestations of the autistic spectrum are diverse, and differ widely. What is, however, true of all the residents of the Weidenhof is that they have limitations in their social behavior, as well as sensory perception, and also in the field of interpersonal relations and communication. Due to their acute sensitivity, it is often difficult for both the men and the women to regulate their own emotions and communicate with or adapt to their environment. Against this background, building up relationships poses a major challenge. Thus, it is even more important for them to have fixed daily schedules that maintain the same intervals, and as few deviations from those as possible. Already even the smallest changes can bring about states of fear and panic among those affected, or become triggers for aggressive, sometimes self-injuring, behavior. In order to do justice to the special requirements of people with autism, reliable and professional attendants are thus needed, with a lot of experience, patience and empathy.
The demand for specialized residential living models for autistic people is great. For many institutions which cater to handicapped people are not designed to adequately cater to this group of people. The non-profit-making foundation Irene, being a long-standing sponsor of the Weidenhof, decided to extend the residential and work places, putting in a great deal of professional expertise: A large new building of over 600 m², in the funding of which Software AG – A Foundation, Darmstadt, was involved, among others, has, since December 2019, been providing space for eight residents – in both residential groups and single apartments. In this respect, precisely the location in wooded grounds, which is at once near to towns and close to nature, which was once intended to serve as building ground for holiday apartments and city dwellers seeking peace and relaxation, very much suits the requirements of the new residents – also in regard to the leisure time facilities in the area.
The new multi-functional building, where the central administration of the Weidenhof is now to be found, moreover comprises ergotherapy workshops, as well as residential quarters. In the garden, in the kitchen, and, in future, also at a laundry, the residents can get involved, and guided by – currently – 14 newly appointed specialists, can gradually become more independent. "In this way they learn practical life skills in fixed daily schedules, which impart a sense of security and homeliness", comments Susanne Müller-Deile. The Chairwoman of the Board of the Irene Foundation knows, from her own family background, that it can take many months, and sometimes even years, before the residents have made the place their home emotionally. She does, however, deem the prerequisites for this at the Weidenhof very good. "Ultimately, the social therapy concept stipulates supporting living together in a new home, personally and in a protected environment." In that context, the idea was to gently induce residents, in spite of all the respective limitations, to participate in their social environment and retain as much self-determination for them as can be preserved. "Only in that way", explains Mrs. Müller-Deile, "can mutual proximity and acceptance succeed in the residential environment."