"Echo hilft!" – A special fund of SAGST for further Dementia Projects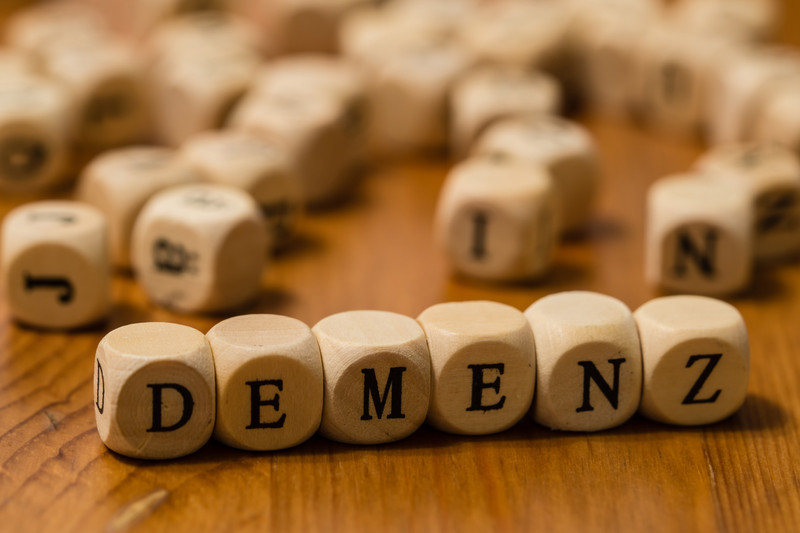 As in previous years, SAGST is supporting the five major sponsored projects, selected by the editorial team, with 5,000 euros each. In 2020 there will be an additional special donation of 10,000 euros. "In that way, we wish to fund smaller initiatives, which seek, through their voluntary work, to see to those affected and their families not being left alone in this awkward situation, and staying or becoming socially integrated", states Peter Augustin, Member of the Executive Board at SAGST. "This is, above all, of import, since dementia is frequently accompanied by a lot of embarrassment and keeping quiet. We are pleased to find that, through "Echo hilft!", this taboo topic is coming out into the open more, with those who achieve a lot behind the scenes, offering a great deal of warmth, yet for little reward, becoming visible."
"Dementia means a challenge to our aging society, but then actually every single one of us – whether as a daughter, son-in-law or spouse", adds Konrad Lampart, Project Manager in the field of assistance for senior citizens in need of support. "At 85 years old, approximately every fifth person is affected by dementia, and, over the age of 90, even every third person – and rising. There are long waiting lists and they go to show that commercial institutions alone have already reached their limits", remarks Lampart. "It is thus our concern to strengthen and honor citizens' dedication to people suffering from dementia, as well as their relatives.
From "Memory House" to a breakfast meeting
The five main projects selected are dementia initiatives from Darmstadt, Ober-Ramstadt, Groß-Gerau, Michelstadt and Heppenheim. Thus, the DemenzForum in Darmstadt is planning to build a "Memory House", where, besides information and assistance relating to the topic of "dementia", cultural programs and courses for relatives are on offer. Especially younger patients are resident at the Waldmühle, a small dementia community in Ober-Ramstadt, where outpatient care is provided. In order to help them live out their urge for movement, various pieces of sports equipment are supposed to be purchased. In Groß-Gerau, the Rüsselsheim Society for Alzheimer's and Dementia Patients is looking for a site for its "Trotz-Dem" ("Learning to live with it") project, which, with memory exercises and balance training, aims at retaining cognitive and motor capabilities among patients for as long as possible.
Another project of interest is the "Come Together groups" of the "Dementia" division of the welfare arm of the deaconry of Odenwald, which brings those affected together in the small town of Michelstadt. In order to reach less mobile people as well, those responsible wish to purchase a vehicle for home visits. In Heppenheim, the Bergstrasse District Association of the Red Cross, creates such an opportunity to meet by hosting a regular breakfast meeting for patients suffering from dementia – and thus helps to give the relatives a break, too. The District Association is still seeking to gather suitable seating furniture for the meetings. This is supposed to be purchased with the help of the donations received.
The charity campaign ends January 17, 2021. You can find out more about the projects funded and the various donation campaigns on the website of the Echo Mediengruppe. Projects from Southern Hesse, which are dedicated to people with dementia and their relatives, can still apply for sponsoring from this year's special fund of SAGST until December 6. For that purpose, please send a description of your work by email to ulrike.winter(at)vrm.de. Please quote "Echo hilft! Sondertopf 2020" (– The Special 2020) in the subject line. Also make sure to indicate the purpose for which you would use the donation in your email.