New Professorship in Anthroposophic Medicine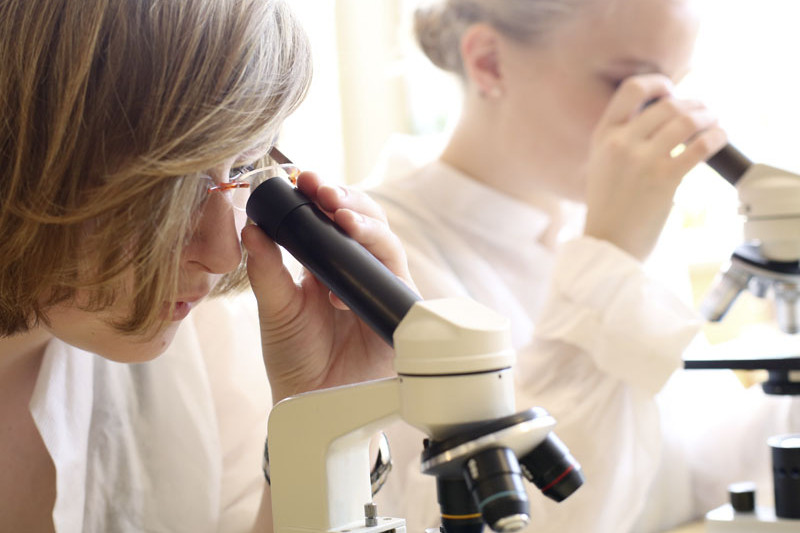 "The University of Bern has established a new associate professorship in medicine with a complementary anthroposophic orientation. The position is located at the Institute of Complementary Medicine, a part of the university's medical faculty. The position is financed by the University of Bern together with partners Weleda AG, the Software AG Foundation, and the Association for the Advancement of Anthroposophic Institutions (Verein zur Förderung Anthroposophischer Institutionen). Dr. Ursula Wolf was appointed to the new position." (Press release from the University of Bern)
The Institute of Complementary Medicine was established in 1995 on the basis of a cantonal decision. Its focus covers anthroposophic medicine, classical homeopathy, neural therapy as well as traditional Chinese medicine. The previous part-time lectureship (25 per cent) in anthroposophic-oriented medicine has now been replaced by an associate professorship.
Anthroposophic medicine requires university medical training and adheres to the standards of Western academic medicine. This is complemented, however, by humanistic aspects; its goal is a modern and integrated form of medicine in teaching, research and practice. This is the approach that the University of Bern, together with partners Weleda AG, the Software AG Foundation, and the Association for the Advancement of Anthroposophic Institutions, intends to promote by actively establishing a professorship for anthroposophic medicine. The professorship is independent; academic freedom in research, teaching and publication is guaranteed.
The search and appointment of the professorship followed the standard procedure specified in the guidelines of the university. The position was advertised nationally and internationally and the competitive appointment procedure was carried out by the faculty's structural and electoral commission.
On the recommendation of the medical faculty, the University of Bern appointed Dr. Ursula Wolf as the first associate professor of anthroposophic-oriented medicine in Switzerland. Dr. Wolf served previously as lecturer and co-director of the Institute of Complementary Medicine at the University of Bern. Her professorship began on October 1, 2014.
Support for complementary medicine as a compulsory part of medical training has been anchored in the Swiss federal constitution since 2009. Increased study of complementary medicine, grounded in accepted scientific methods, is therefore essential. "Professor Wolf is absolutely assured to undertake critical scientific investigation in her field," said Peter Eggli, Dean of the Medical Faculty. "She is very highly qualified to introduce to our students in the medical and dental fields – as required by law – the methods and therapeutic approaches of anthroposophic medicine." The appointment will enable Professor Wolf to continue her very successful clinical activities at Inselspital, the university hospital of the University of Bern.
For more information:
Dr. Peter Eggli, Dean of the Medical Faculty, University of Bern, +41 31 632 35 57, peter.eggli(at)meddek.unibe.ch
Partner contacts:
University of Bern, Corporate Communications, +41 31 631 80 44, medien(at)unibe.ch
Software AG Foundation Public Relations Department, +49 6151 916 65 146, p.augustin(at)sagst.de