Development Support: Day Structure at Sozialtherapeutikum Eggersdorf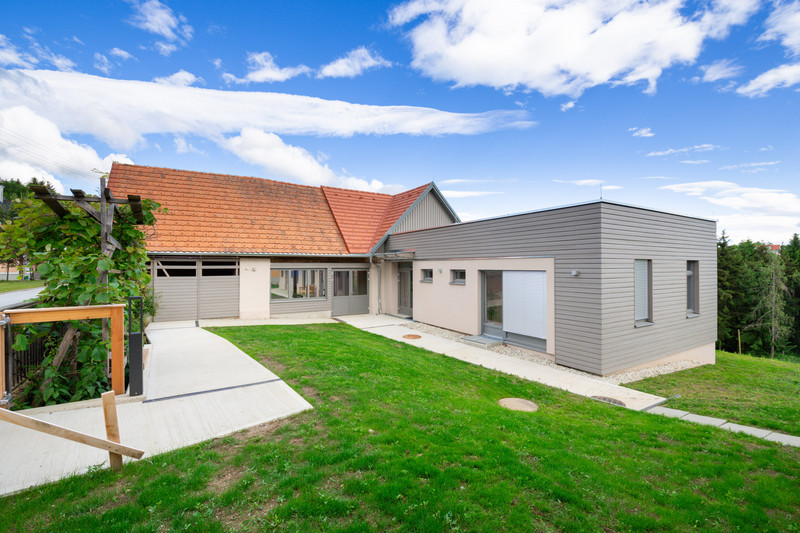 Since it was founded in the early 1990s, Sozialtherapeutikum Eggersdorf has offered adults with high assistance needs a protected place to live with a lot of potential for personal development. Starting from what was originally a farm, several buildings in the village near Graz were gradually acquired and then renovated. The short distances, barrier-free access and the decentralised design of the work areas in small groups are tailored to meet the residents' special needs. In addition, there are also day care places for those who live with their families or elsewhere.
In accordance with the principles of anthroposophic curative education and social therapy, aspects such as individual biography and developmental ability play a central role. The support and aid of people with assistance needs in Eggersdorf are also oriented accordingly: social interactions, cosy living and working spaces and meaningful activities with natural materials – gardening, housekeeping or creativity. The rhythm of the daily, weekly and yearly routine also provides security and direction.
"The Sozialtherapeutikum social therapy centre creates a healing environment for people with significant assistance needs where they are perceived and promoted as individuals", says SAGST project manager Konrad Lampart. "The anthroposophic approach is of particular benefit to them, as it focuses on the spiritual core of a person's being – regardless of any disabilities." SAGST supported the facility's latest expansion: the conversion of an abandoned stable so that it can be used for the "day structure". This structure is attended by people who, due to severe impairments, cannot work in the various workshops or only to a limited extent. Three workrooms, a social room and an office have been created in the immediate vicinity of the other buildings, which means that a total of 28 instead of 22 places are now available in the day structure.