Sheer Expertise: Mentoren-Netzwerk Ökolandbau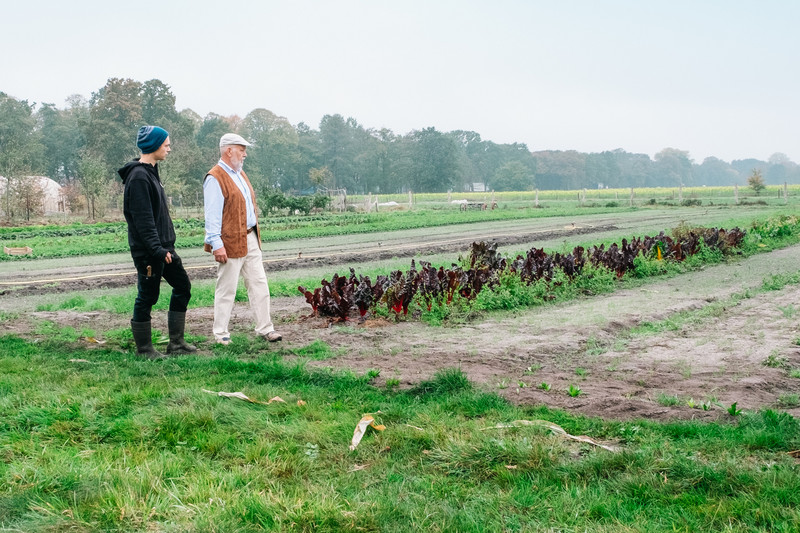 "Despite extensive training, practical management questions often arise in the day-to-day of young organic farmers", says SAGST project manager Sebastian Bauer. "This is where the mentoring program comes in and contributes to ensuring that prospective managers at Demeter and other organic farms get off to the best possible start and are also successful in the long term." The mentors advise agricultural graduates who want to take over a business as well as people who have only been in a position of responsibility for a few years. In personal discussions, they offer guidance on management topics as well as social team challenges or personal development questions.
The Mentoren-Netzwerk Ökolandbau is coordinated by the Kompetenzzentrum Ökolandbau Niedersachsen (KÖN – Competence Centre for Organic Farming in Lower Saxony) and Bäuerlichen Bildung und Kultur gGmbH (non-profit agricultural education and culture company), a member of the Demeter Verband. It is limited to northern Germany. The website www.mentoring.bio provides information about the course of the programme and introduces the individual mentors, who can also be selected via an interactive map. Building on the experience of the pilot phase, which ran from 2017 to 2020, the programme will now be continued. In a three-year follow-up project, also supported by SAGST, development processes relating to the mentoring will be observed to further advance the concept for organic farming. "It also intelligently complements other funding priorities of our foundation, whereby we support training in the field of biodynamic and organic agriculture", explains Bauer. This includes aid for the free Demeter training, but also entrepreneurship initiatives, as well as education and training for entrepreneurs in the organic sector.