Strengthening Complementary Medicine Advice: SIKOM Project for Children with Cancer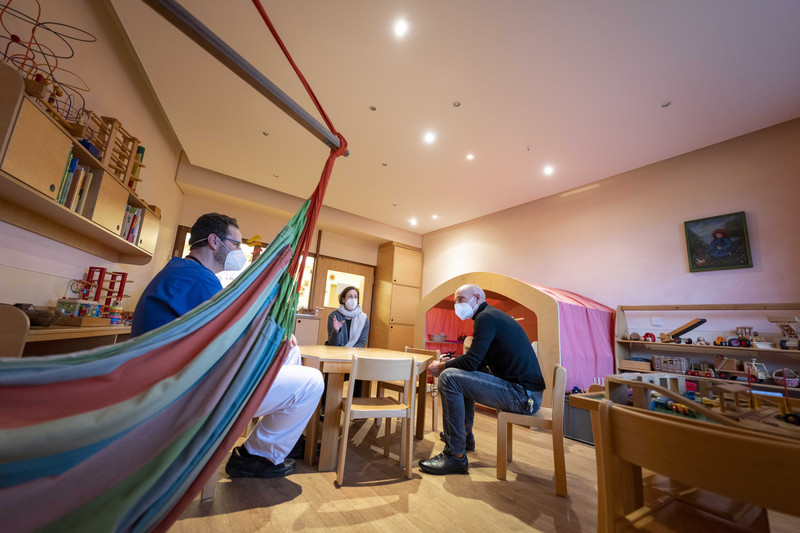 Whether anthroposophic medicinal mistletoe preparations, art and movement therapies or even acupuncture: there is a whole range of complementary medical methods to improve the quality of life of people with cancer. Therefore, many patients are eager for such holistic approaches to complement conventional treatments such as surgery, chemotherapy or radiotherapy. This also applies to children with cancer and their families. However, the paediatric oncology treatment centres in Germany often lack the necessary expertise and time to provide sound advice in this regard. As a result, affected parents and children have to put up with long distances, long waiting periods and high costs in addition to extended hospital stays in order to get the necessary answers to their questions.
This is where Herdecke Community Hospital's SIKOM (a German acronym that stands for "safe use of complementary medicine in paediatric oncology") project comes in. This project aims to establish corresponding advisory services directly in the paediatric oncology centres in the Rhine-Ruhr region. Over a period of five years, those in charge will compile evidence-based information on complementary medical therapies and train medical professionals under the direction of Prof. Dr. med. Alfred Längler. In addition to on-site assistance, telephone and online consultations are also being envisaged. "Since about one-third of all children with cancer in Germany are treated in this metropolitan region, the SIKOM project has great potential to significantly improve the healthcare situation of many affected families", explains SAGST project manager Sandra Würtenberger. "Moreover, the scientific evaluation of the model project will serve as a basis for establishing comparable advisory networks in other parts of the country." The project is being coordinated by paediatrician Prof. Dr. med. Tycho Zuzak. He has been treating children with leukaemia and other cancers in paediatric oncology centres for many years and has been involved in numerous research projects on integrative medicine in everyday clinical practice. Prof. Dr. Thomas Ostermann, holder of the Chair of Research Methodology and Statistics in Psychology at the Faculty of Health at Witten/Herdecke University, is joining the team as a scientific cooperation partner.