Strengthening Family Health Literacy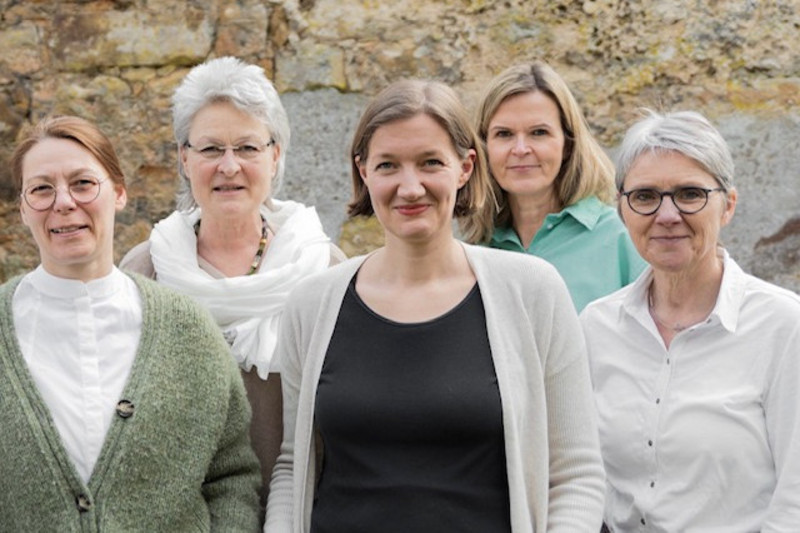 Young parents often have many questions: about pregnancy and birth, but also about coming together as a family and dealing with the small and not-so-small everyday challenges that sometimes push mothers and fathers to their limits. Expert advice and support can help them to overcome uncertainty and (re)gain confidence in their own abilities. That is where the new health centre in the municipality of Wennigsen, southwest of Hanover, comes in. At the initiative of the non-profit organisation "WIR in Wennigsen", a variety of course concepts are being developed at the centre around health and the start of (family) life, ranging from preparing for the birth to a "toddler group for sporty mums" and "cuddle yoga for mum/dad with child" to an open nutrition consultation or presentations on meditation and mindfulness.
"Various professionals in Wennigsen have joined forces in an exemplary fashion to reinforce the health literacy and autonomy of young families", says Jana Weische, who is in charge of the project from the SAGST side. "What is particularly compelling is the excellent networking with other municipal services, such as early assistance." The founding team around the anthroposophic gynaecologist Dr Gabriela Stammer, a long-standing member of the Board of Directors of GAÄD (the Academy of Anthroposophic Medicine of the Anthroposophic Medical Society in Germany) and currently in DAMiD (the Umbrella Organisation for Anthroposophic Medicine in Germany), also includes experienced colleagues from the fields of physiotherapy, nutrition and systemic family therapy. Financial support from the Software AG Foundation in Darmstadt enabled them to rent, renovate and equip the rooms necessary for just such a centre, creating a low-threshold point of contact for young families that also links to other psychosocial counselling and support services.