Prudent investment strategy and "a bit of luck": SAGST asset management looks back on a successful 2020 despite the coronavirus crisis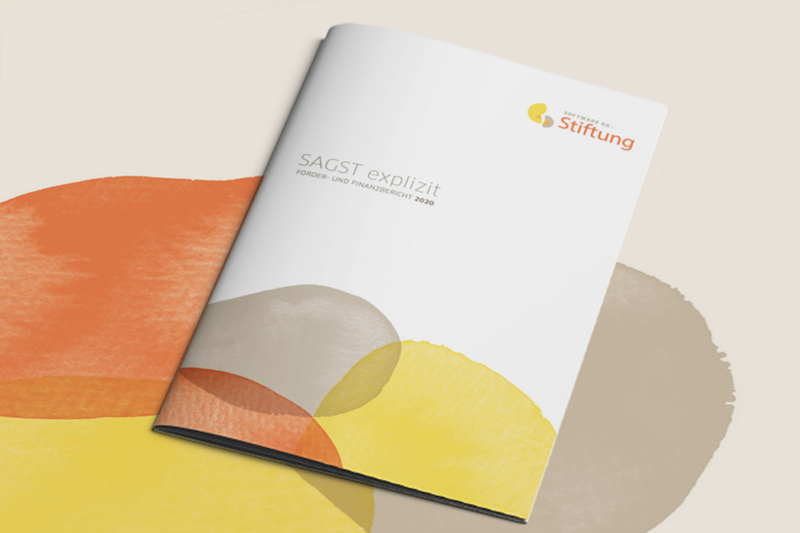 At the beginning of 2020, there was a lot of talk in the financial markets of a "black swan" event. Stock market experts use this term to describe highly improbable events that have far-reaching consequences and occur without warning – such as the coronavirus pandemic, which led to major losses, especially in February and March, caused severe turbulence on the stock market and in the real economy for months and caused stock indices to plummet by more than 30 percent. Its financial consequences also infected many foundations, which had already been significantly weakened by a long phase of falling interest rates before Covid-19. How the Software AG Foundation (SAGST) experienced this challenging year and the investment strategy that was pursued during the crisis is explained by CFO Markus Ziener in an interview on the occasion of the publication of SAGST's funding and financial report.
Mr Ziener, SAGST spent nearly seven million euros less on the foundation's goals in 2020 than in the previous year. Does that have something to do with the coronavirus pandemic?
Markus Ziener: We could have approved considerably more projects in 2020, but Covid-19 naturally also impacted the (application) activities of our project partners, who first had to adjust to the new circumstances, partially cancel planned activities or take the time to maintain or redesign their services. Given the circumstances, we also provided emergency aid in 2020 and supported, for example, independent schools in Switzerland, France, Italy or Austria, where the coronavirus resulted in noticeable decreases in parental contributions and consequently immense pressure on the existence of the affected institutions. In any event, the declining expenditure is not due to a weakening of the foundation's financial strength. Considering the profound crisis we all had to go through everywhere last year – not only in the financial markets – we performed very well across all asset classes.
How did SAGST manage to weather the crisis so well?
Markus Ziener: We owe it to our investment strategy, which is designed to balance our investments in the capital market, companies and real estate in order to minimise cluster risks; and, of course, also to a certain degree to the extent of our asset portfolio, which allows us to act quite differently than smaller foundations and which we invest directly in real estate, for instance, which increases returns. Moreover, we have a stop-loss order on our special Prisma fund to automatically sell the securities when they fall below certain target prices. This freed up funds that were later reinvested after a lucrative interim investment in gold. We also had pretty fortunate timing when we re-entered the market. Furthermore, we were able to generate dividends with all the company shareholdings.
SAGST has 405 million euros invested in the real estate sector, which is considered particularly low-risk. Does that also apply to the Covid-19 period?
Markus Ziener: In 2020, some believed that the real estate market would suffer more from the pandemic than from the global financial crisis twelve or thirteen years ago. Private landlords and smaller owners were particularly affected by the expected rent losses and liquidity bottlenecks. However, we now expect only selective negative impacts. After all, working from home naturally poses a threat to commercial real estate and office units. But we are not unprepared for this. We are focusing on so-called multi-tenant properties, i.e. smaller office complexes, so that we are not dependent on just one tenant. Incidentally, we have been making strategic moves in both the commercial and residential segments for years. We currently have about 57,000 square metres of commercial space and about 55,000 square metres of residential space. In the future, we want to further reduce the proportion of commercial property.