Intergenerational Exchange: Baking Workshop and Repair Café in Darmstadt's Postsiedlung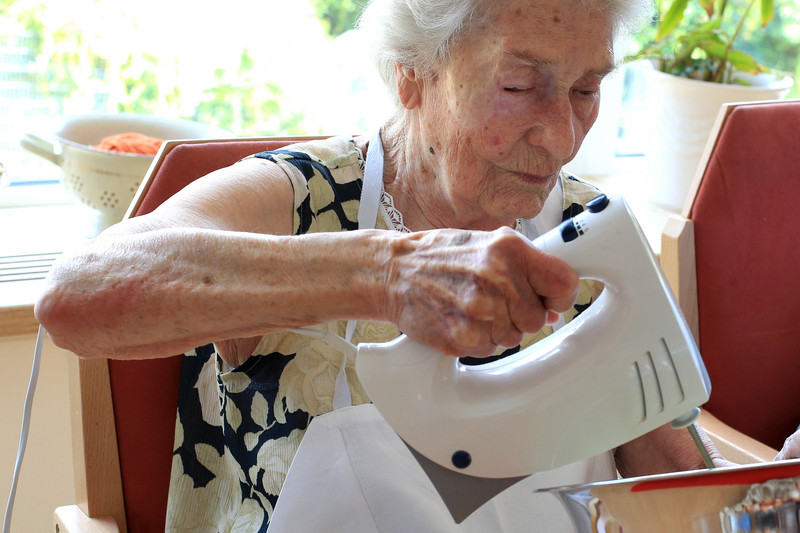 Does your grandma bake the best cakes and your grandpa know how to repair a broken lamp? Such valuable competencies of senior citizens are to be consciously integrated in the planned baking workshop and new repair café in the Postsiedlung neighbourhood in Darmstadt. At the beginning of 2022, the building application received its hoped-for approval, and now the expansion of the former bakery into a meeting centre can begin.
For several years now, the association "Zusammen in der Postsiedlung" has been committed to the neighbourhood's residents in western Darmstadt. Under the motto "Solidarity City", volunteers have already developed a wide range of low-threshold services that address the numerous older neighbours in particular and aim to counteract the threat of loneliness in old age. Young and old as well as people with and without disabilities get to know each other in the neighbourhood shop over a cup of coffee on Fridays or meet for an inexpensive lunch on Wednesdays. Another socially but also ecologically sustainable project is the "free shop" in the premises of a former bakery, where items in good condition are donated and given away free of charge several times a week.
The next step is to create a meeting place in the former bakery in the same building – especially for people who are mentally ill or unstable, but also for single elderly residents. Here, too, the planned baking workshop and repair café will aim to build a bridge between generations: In both areas, older people often have an advantage over younger people in terms of experience, as the relevant skills are still much more readily available in their age group. In the baking workshop, for example, small groups will bake delicious organic cakes together under the guidance of experienced volunteers and then sell them at a reasonable price or distribute them to neighbouring institutions for the elderly. Last but not least, the repair café is intended to be a useful addition to the free shop where senior citizens can pass on their knowledge in repairing electrical appliances, for example, which will make them feel recognised and appreciated.
SAGST was already one of the sponsors of the neighbourhood shop in 2019 as part of the "Echo hilft!" fundraising campaign, and now it is supporting the development of the new community meeting place. "More and more people are affected or threatened by loneliness due to the changing realities of life – especially in old age. With this new meeting place, the association is creating spaces where people can experience a sense of community and engage in meaningful activities", explains SAGST project manager Elke Rahmann. "By doing things together, the participants can converse with each other. Especially for people in critical situations, such experiences are valuable and salutary."