Studying in their own country: New eurythmy training programme in the Czech Republic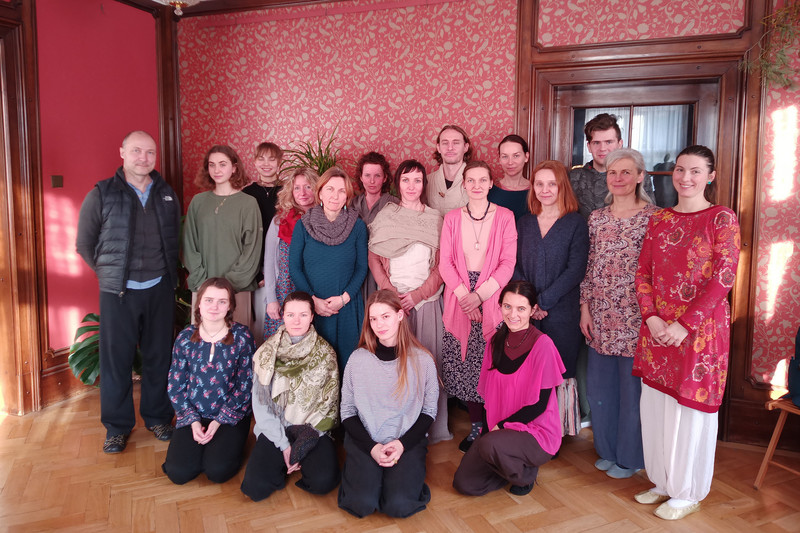 The worldwide Waldorf School movement is growing dynamically, also and especially in Eastern Europe, where great commitment has been made to founding new schools since the 1990s. As in Germany, however, there is not enough educational staff – not to mention trained eurythmy teachers – here.
Qualified on-site training and continuing education have several advantages over attending the training centres in Germany or Switzerland. Not only does this option eliminate expensive stays abroad and potential language barriers, but it also makes it easier to integrate the cultural characteristics of the respective country. One challenge encountered, for instance, is to match the gestures to the typical sounds of each national language.
For the first time, the "Eurythmea" initiative is offering a full training programme for eurythmists in the Czech Republic, in Prague and Brno. Many Czech Waldorf schools have to make significant compromises when it comes to eurythmy classes, which are actually firmly anchored in the curriculum. Such classes may only be held on a project-by-project basis in some places, whereas even that is not always possible. This new training programme aims to help fill this gap. After several years of preparation, the first academic year with 18 students opened in January 2021.
This degree programme takes place over five years and can be completed on a part-time basis. It is mentored by the Witten/Annen Institute for Waldorf Pedagogy in Germany. The diploma is recognised by the Goetheanum School of Spiritual Science (Switzerland) and opens up professional prospects in pedagogy, therapy and art. SAGST project manager Michael Anders is convinced that "this offering is an important step. It creates access for those who are interested, who want to study in their mother tongue and thus overcomes a decisive access barrier." Moreover, there will be an annual summer academy for the students at Czech Waldorf schools so that they, too, can gain new artistic experiences.
Find out more about the background of pedagogical eurythmy: