From Problem to Pleasure: School Kitchens as a Place of Craftsmanship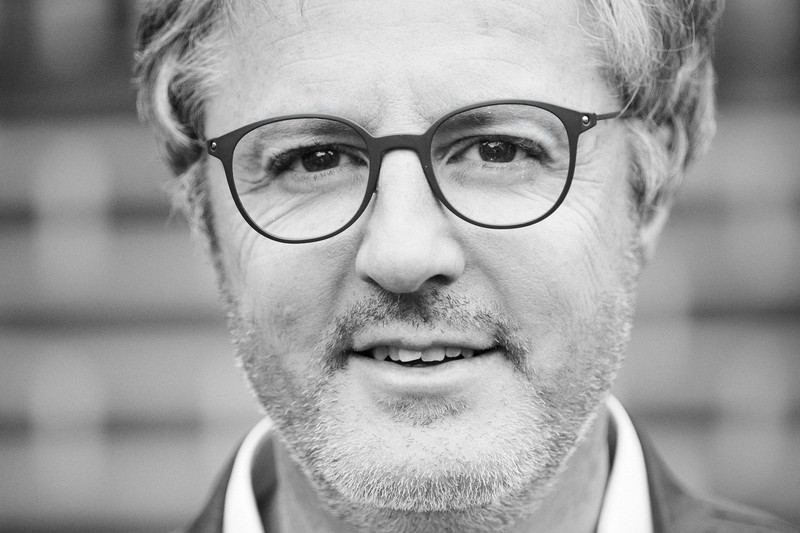 Around 400 meals for school, preschools and after-school care leave the Hannover-Maschsee Waldorf school's canteen every day. The food is cooked entirely without ready-made products and contains around 50 percent organic ingredients on average. The concept was already changed in 2012 according to Dietmar Hagen's "added-value nutrition" model. His company "Essenszeit" advises organisations and works with numerous canteen kitchens that want to establish versatile, balanced and freshly prepared communal catering on-site. In an interview with the implizit editorial team, the former gourmet chef explains his approach to turning school kitchens from a source of problems into a source of enjoyment.
Mr Hagen, what special challenges must school kitchens overcome?
Dietmar Hagen: Schools have little leeway when it comes to organising their breaks and timetables, resulting in extreme rush hours and high noise levels. Therefore, one question is how breaks can nevertheless allow children and teachers to recuperate. Consequently, school kitchens are not only called upon to offer high-quality food but also to create a social platform. In this sense, some institutions see the school kitchen as a place of craftsmanship, where everyone cooks and the pupils are also involved in an educational way.
In your opinion, what is the special value of a school kitchen that is managed on-site instead of having the food delivered?
Dietmar Hagen: At Maschsee, we work with the year six and seven children. Two to three of them receive a short hygiene training and then help with the kitchen work and food distribution for a few days. Everyone who has helped out here has become a guest later on. So there is an identity-building character to cooking on-site: everyone experiences the workshop with the people working in it; they see the craftsmanship and interact with each other. Beyond that, it is also about self-determination and agency: Designing a meal allows a person to expand their sense of taste and decide what and how they want to cook. Thus it is a great pity that many Waldorf schools neglect this initiative, which is actually deeply rooted in Waldorf education, all because it seems easier to find external solutions with semi-prepared or ready-made food.
How would you describe this original initiative?
Dietmar Hagen: Rudolf Steiner wanted to design the school as a living space. As I see it, the kitchen plays a central role in that. As a place full of soul, it can create strong connections because many threads come together here, not only with the daily lunch but also events or in cooperation with the school garden. Of course, it is also a place of enjoyment! Celebrating it as such and not seeing school catering as a chore makes all the difference as far as I'm concerned.
What does it take?
Dietmar Hagen: In my opinion, it's all about the inner mindset and an understanding of the deeper meaning of food and food preparation, which is all the more important because today's adolescents are very conscious of the issue of nutrition. Actively addressing this as a school while informing them accordingly will be essential in the coming years. At the same time, it is necessary to look at the entire production and supply chain. In principle, the aim should be to make the connection from the seed, to the farm, to the logistics, to the processing and all the way to the finished meal as transparent as possible. We can do that well as a kitchen – without it becoming too cerebral or neglecting the sensory experience.
About the person:
Dietmar Hagen's professional career has taken him through the kitchens of several starred and gourmet restaurants from Vienna to Gstaad to New York City. After periods of searching for meaning, during which he cooked for young delinquents, people with assistance needs or children with radiation sickness in Chernobyl, Hagen became known as a "kitchen revolutionary" who triggered the shift to healthy, enjoyable canteen food at Bahlsen or Rossmann, for instance. Based on these experiences, he developed the concept of added-value nutrition for communal catering, which is also presented in Jasmin Peschke's book "Vom Acker auf den Teller" ("From the Field to the Plate"), published in 2021. Hagen's motivation: to make everyday eating a sensory experience and promote the health of people and the environment.