Empathic Food Testing: Feeling Food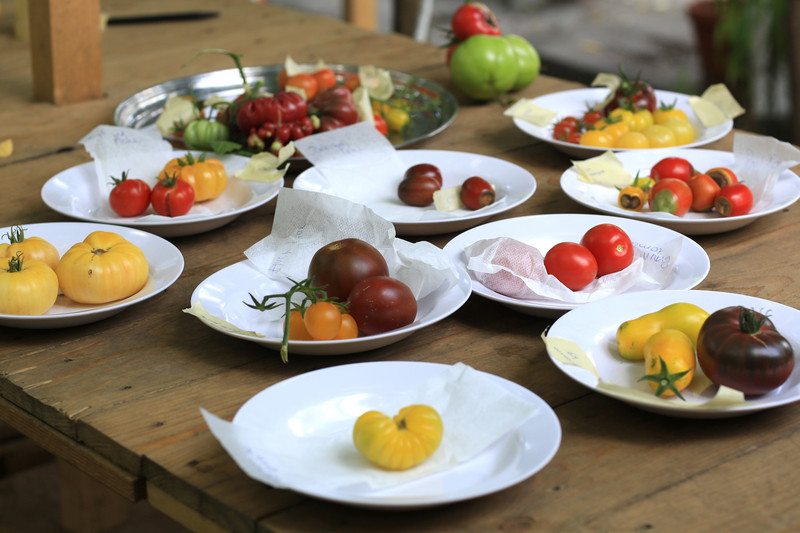 It is no secret that different foods not only provide us with a variety of taste experiences but also have very different effects on us: after eating a sumptuous pasta bake, we feel different than after eating a mixed salad; a sour, tangy orange leaves a different impression than a sweet strawberry, and not only in the mouth. This experience "beyond the taste" is the subject of "empathic food testing", a rather new scientific method for tasting food mindfully that investigates the effects of food on physical and emotional well-being.
Since 2016, Dr Uwe Geier has continued to develop the method he founded under the aegis of WirkSensorik GmbH in Darmstadt, establishing a testing group trained in "empathic food testing". The scientist is also head of quality development at Forschungsring e. V., an independent research institute in the field of organic and biodynamic agriculture in Germany. The testing group uses the "empathic food testing" concept developed by Dr Geier to compare and examine individual foods – a service organic producers and traders, in particular, are keen to use to gain an even better understanding of their products and be able to optimise them as necessary. The Kultursaat association, for instance, uses the procedure for the comprehensive evaluation of newly bred vegetable varieties. Dr Geier is convinced that "consumers also benefit from such mindful food tasting because it promotes nutritional competence".
To make the approach better known and reach more interested parties, the SAGST has been providing financial support for the training of "empathic food testing" trainers since 2021. The first twelve graduates, including several nutritionists and ecotrophologists as well as a water sommelier, successfully completed the training programme at the end of 2021. "I am particularly pleased that the majority of the participants want to provide training themselves in the future, spreading empathic food testing to more target groups outside the biodynamic network", says Dr Geier. "In the medium term, this will lead to the creation of a nationwide network of trainers from which a second testing group could also be formed."