Can food be a Medicine? – "The Food Cure" Documentary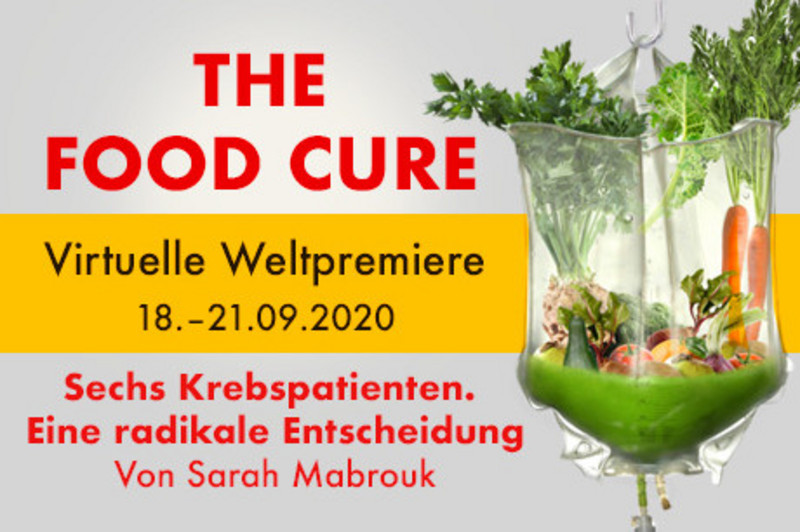 That nutrition and lifestyle have a great influence on our health is a generally well-known fact these days. Is it possible, however, to specifically utilize food as a medicine, even in the case of serious cancers? Six patients did exactly that: in the fight against cancer, they adopted a strict, plant-based and organically produced form of nutrition. The Berlin film-maker Sarah Mabrouk accompanied the protagonists from France, Switzerland, Canada and the USA on their path, with her camera for seven years. Her documentary "The Food Cure" provides touching insights into their lives. It has Sarah interview several experts from the field of Integrative Medicine, as well as Nutritional Therapy. Even if scientific research in the field of Nutritional Medicine is still in its infancy, the individual stories in the documentary do, however, impart a revealing picture of which factors are of import when making such a transition.
"By following the course of health and unfolding of events in each of these remarkable cases, the audience of the film is given the opportunity to experience that there is a causal connection between nutrition, quality of food and health", concludes Cornelius Sträßer, who oversees this project at SAGST. He also comments that how food is cultivated plays a significant role – with organic (and, even more so, biodynamic) farming setting the standards. "Even the everyday environment of the patients, as well as their inner mental resources, appears to be very relevant for the healing", remarks Sträßer. "Accordingly, the film provides motivation and food for thought. We hope that it will contribute towards broader social discourse – on the quality of our food, as well as on holistic medicine that considers and acknowledges the entire human being." Not least, in light of the current threat posed by the coronavirus, the question of whether healthy nutrition could contribute towards empowering the immune system, as well as activating the body's own defenses, making severe disease progressions less likely, would arise in that context, too.
The cinema screenings originally planned for the Spring of 2020 had to be canceled due to the pandemic. Owing to the restrictions which are still in place, the film will now premiere online: As from September 19, "The Food Cure" will be available for streaming on the video portal Vimeo, in various languages for a fee. A number of live events to accompany said global premiere have been scheduled.