A broader View of Health: Medical-agricultural Study Year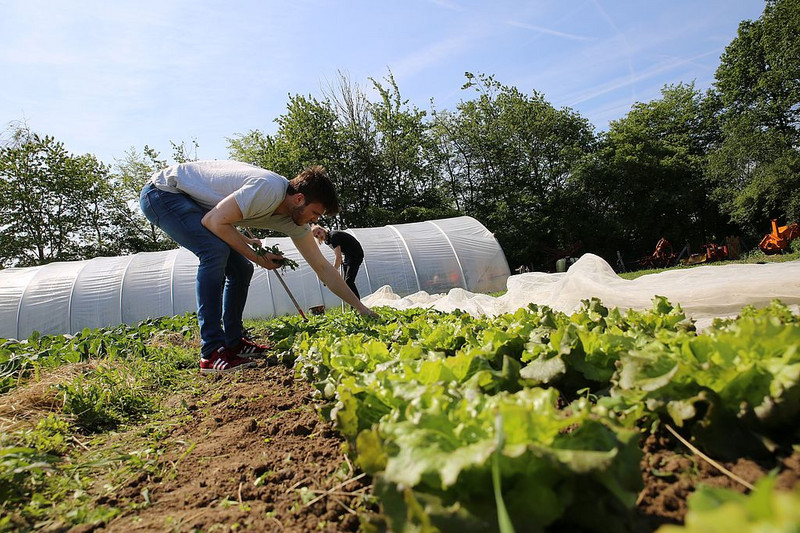 What kind of agriculture could feed us humans healthily without depleting our natural resources? And how can medicine take a broader view of health that considers not only the composition of our diet but also the circumstances under which food is produced? Medical students rarely find answers to such questions during their studies, which focus mainly on urban areas and clinical fields, although the future health system – according to a recurring demand by experts – should become more ambulatory. This is where the medical-agricultural study year (MeLaS) comes in. The collaborative project between the Gerhard Kienle Chair at Witten/Herdecke University (UW/H), the biodynamically managed Dottenfelderhof in Bad Vilbel and Berufsverband der Präventologen (professional association of preventologists) has started at the beginning of September 2023 and is aimed at students, doctors-to-be and already practising doctors.
"Doctors could be effective communicators with regard to nutrition and health, but they often don't know how we should eat to promote a healthy earth", says Univ.-Prof. Dr. med. David Martin from UW/H, who designed the programme together with the farmer Martin von Mackensen. He adds that so many people are in crises that the psychotherapeutic need can hardly be met: "We know from our studies that a healthy approach to nature can replace or support psychotherapy in many cases. That means that agriculture, education and medicine have to converge and form synergies yet again. That will also make us more crisis-proof."
For this reason, the participants in the study year learn about important intersections between medicine and agriculture. Among other things, they deal with the interplay between health as the inner nature of human beings and the surrounding external environment. Practical work, field observation exercises, lectures and seminar-based learning in groups, but also life in a large farm community, provide a variety of stimulating opportunities to approach these topics from a wide range of perspectives. Graduates receive an agricultural certificate and the title "Preventologist" along with their certification as a health trainer. The training follows the international WHO benchmarks for training in anthroposophic medicine and health promotion with corresponding credit points from the GAÄD Academy. The certificate as a health trainer is recognised by health insurance companies.