Empowered for Life: Montessori Alumni Study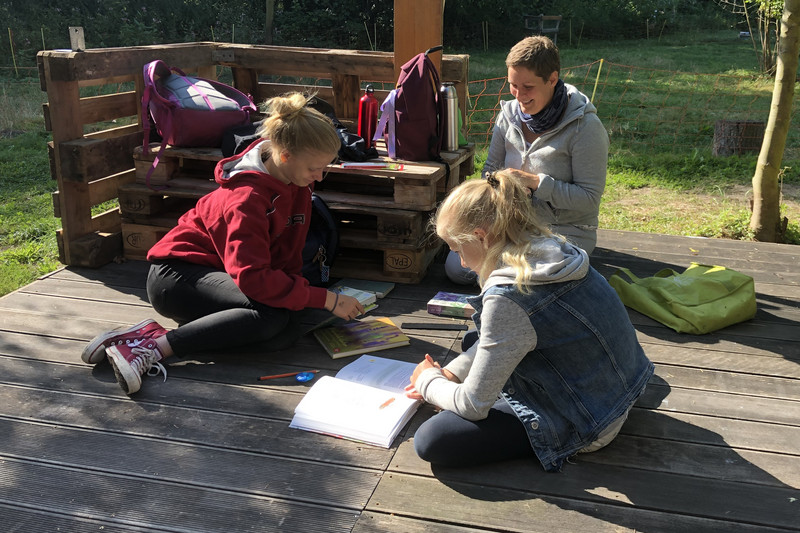 "Help us to do it ourselves." That is the motto of Montessori education, which aims to provide children and adolescents with developmentally appropriate support to prepare them for their future lives – a claim that has allowed Montessori schools in Germany to offer a widely appreciated alternative to state-run mainstream schools for many years. But how do former students assess their school years in retrospect? And how do they assess the effect on their development? Answers to these and other questions are provided by a current alumni study sponsored by SAGST, the results of which have now been published. 800 alumni from 26 Montessori schools in eight states in Germany participated in the survey. This study was scientifically monitored and evaluated by Alanus University in Alfter in cooperation with Montessori Bundesverband Deutschland (the Montessori Association in Germany).
"For 30 some-odd years, the Software AG Foundation has been providing independent schools in Germany and many parts of Europe with support as they seek innovative ground in the field of education", explains SAGST project manager Andreas Rebmann. "In this context, we are particularly interested in the advantages and development potential of reform education from the perspective of those for whom it is intended." As the study shows, many alumni look back on positive experiences during their school years. They find the teaching of autonomy, community experiences, mutual appreciation and the joy of learning they experienced at the schools particularly enriching. As adults, they are more likely than average to be volunteers and involved in politics compared to the general population. When it comes to career choices, they tend to work in fields relating to people, relationships and innovation or creative design.
"We are convinced that looking back at the former students' school years provides important pioneering initiatives – not only for the institutions concerned but also for us as a foundation", continues Rebmann. For this reason, SAGST has already facilitated corresponding alumni studies in the past – for example, with former Waldorf students. In this context, the many years of expertise of the recently deceased educational scientist Prof. Dr. Dirk Randoll, who also contributed to the current Montessori study, were particularly valuable. The results of this study have been published in a book from Beltz Verlag, which also provides an overview of Montessori education and its development as well as current challenges in Germany.
Jörg Boysen/Dirk Randoll/Nina Villwock
"Man lernt Sachen, die man wirklich braucht"
Ehemalige Montessori-Schüler:innen kommen zu Wort
["You learn things that you actually need".
Former Montessori students have their say]
Beltz, paperback, 111 pages, ISBN: 978-3-7799-7098-9
More information on the website of the Beltz publishing company