Gerhard Kienle Chair at UW/H: Longstanding funding Partnership continues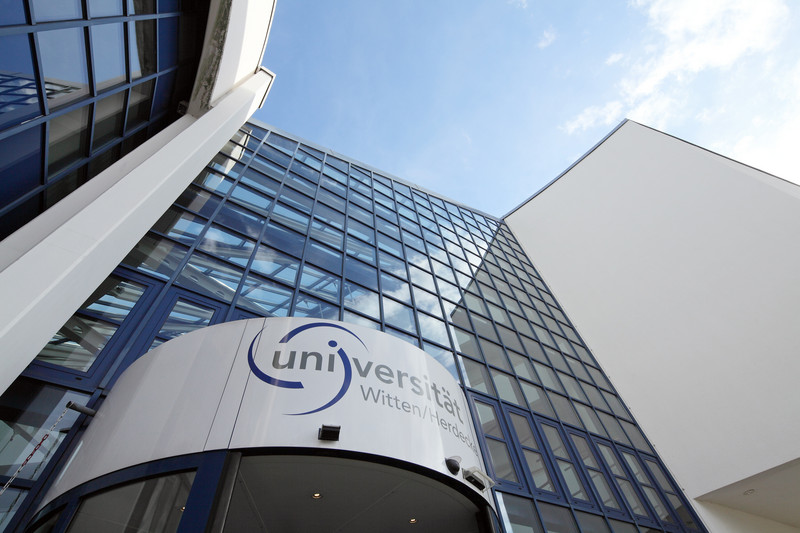 For more than 25 years, the Software AG Foundation (SAGST) has enabled the work of the Gerhard Kienle Chair of Medical Theory, Integrative and Anthroposophic Medicine at Witten/Herdecke University (UW/H). Another five-year funding period will begin in 2023. External projects such as the online platform PlantaMedia®, financed with funds from the German Federal Ministry of Food and Agriculture (BMEL), underline the innovative power of the chair.
PlantaMedia® 2.0, an extension of the existing collection of material on useful, medicinal and aromatic plants, was launched on 1 November, made possible by three years of co-financing from the BMEL. The project is led by Professor David Martin and UW/H alum and PlantaMedia® founder Benjamin Busse. Their common goal is to further develop the PlantaMedia® internet database, both in terms of content and technology, into an application-oriented online encyclopedia of useful, medicinal and aromatic plants. The website already offers informative comparisons of the medicinal, pharmacological and botanical-ecological properties of plants. These will be systematically expanded and, in the future, also supplemented by input from experts who, as co-authors, will contribute their own experience, research results or other information. PlantaMedia® will also be made available as an app for mobile devices.
The PlantaMedia® project is one of many external projects of the Witten Chair that receives support from SAGST as well as from public funding partners. Other such projects include the FeverApp, launched in 2019. This innovative service competently provides scientifically sound information to parents dealing with feverish children. Funded by the German Federal Ministry of Education and Research (BMBF), Professor Martin and Professor Ekkehart Jenetzky developed the application software in cooperation with the German Association of Child and Adolescent Physicians (BVKJ) and the German Society for Pediatric and Adolescent Medicine (DGKJ). Likewise, the nationwide research project "Bildschirmfrei bis 3" (Screen-free until 3) was designed and co-funded by SAGST in close cooperation with the BVKJ. This study, led by Professor Martin and Dr. med. Silke Schwarz, investigates the consequences of screen use in early childhood. A concurrent broad-based awareness campaign is running in paediatrician's surgeries to explain to young parents why restraining the use of screen media is beneficial to their children's development.