Getting out of Isolation: Organic Village Potsdam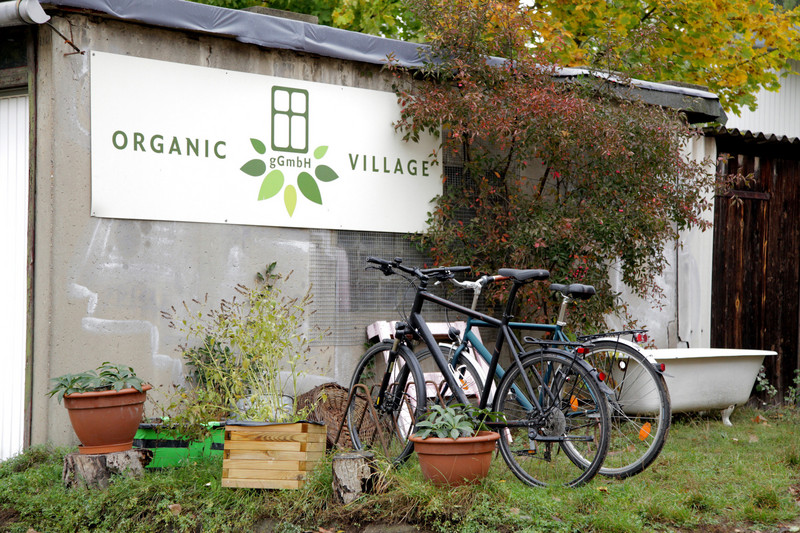 Mental illnesses can make you lonely. Because those who suffer mentally have significantly fewer interactions with other people on average than the rest of the population. The sad thing about this is that in times of crisis especially, your social environment and trusting relationships are capable of having a stabilising effect. If this support is absent, the disorder often leads to further negative developments, whether it be looking for accommodation or on the employment market. Many people with mental problems therefore live under precarious conditions, not least as a consequence of social stigmatisation. Some find themselves caught between repeated stays in psychiatric hospitals or even at the risk of homelessness.
Organic Village in Potsdam seeks to counteract this depressing situation. The charitable organisation founded by a family member initiative in 2013 creates a healing environment in which sick people are not reduced to their supposed deficiencies, but are instead treated as fully fledged personalities. What is important for those responsible is to avoid discouraging bureaucratic hurdles. Under the motto "Enquire today – start tomorrow" they endeavour, for example, to arrange uncomplicated entry options in an individually adapted number of hours that do justice to their personal resources. With low-threshold programmes, Organic Village thus promotes occupational and social integration in a healthy, inclusive work environment within various sectors – from catering and housekeeping to gardening and handicrafts to administration.
With a new building funded by the Software AG Foundation, the previous temporary garden café is now being extended and replaced by an inclusive vegetarian bistro/restaurant for the surrounding authorities and the neighbourhood. This will create further jobs and even more space for implementing inclusion. People with mental difficulties experience sharing and self-efficacy here. Meaningful and consequential work as well as activities that structure their day – beyond diagnoses and stigmatisation – provide strength and confidence, help with the healing process and open up personal and job-related perspectives. The aim is to stabilise employees effectively and to re/integrate them as far as possible into training programmes or the labour market. In most cases, this will also increase the quality of life of those involved and their family members in the process.