Good Support, even in the Ccase of a severe Disability: "Participation Quality Indicators"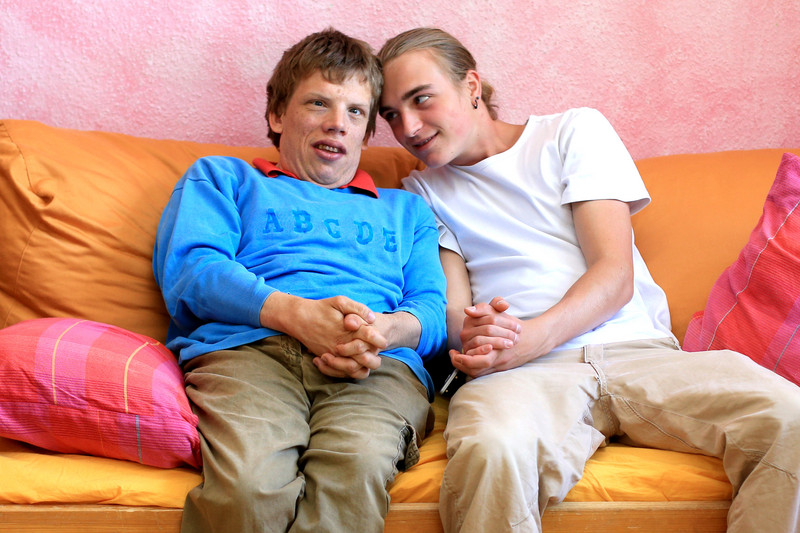 After the end of their schooling, people with complex assistance needs in Germany are not entitled to further education if they attend a support facility instead of being admitted to a sheltered workshop. In terms of content and organisation, support facilities are significantly different from sheltered workshops. The vast majority of support facilities are not in a position to enable people with disabilities to participate in socially and culturally significant aspects of life in accordance with the UN Convention on the Rights of Persons with Disabilities.
This is where the recently completed four-year research project entitled "Qualitätsoffensive Förderbereich" [Quality indicators for special needs facilities] comes in. This project was carried out by the Department of Education of the Mentally Disabled at Humboldt-Univeristät zu Berlin in cooperation with the Heidelberg University of Education. Not only did the scientists research pedagogical principles and methodological-didactic competences in close cooperation with various places of practice, but they also developed educational modules for people with severe disabilities and training concepts for the specialists who support them. They have now provided all this to the responsible places of work and educational organisations as orientation and assistance.
For instance, a comprehensive multimedia web portal has been created, which encompasses more than 60 films on around 250 questions and thought exercises, plus more than 1,000 notes on additional materials. All the content is published under a Creative Commons license, which allows for free use in the non-profit sector. "People with complex disabilities also have a right to social participation", explains SAGST project manager Konrad Lampart. "This research project provides an important and long-overdue basis for this." In addition to the website, a practical handbook for training and continuing education, which also sets out key aspects for working with adults with high assistance needs, will also be published.
Wolfgang Lamers, Oliver Musenberg and Teresa Sansour (eds.): Grundlagen für die Arbeit mit erwachsenen Menschen mit schwerer Behinderung – ein Handbuch für Praxis, Aus- und Weiterbildung [Principles for working with adults with severe disabilities – A handbook for practice, training and continuing education]. Athena-Verlag 2021, 296 pages.