Insights into the Eco-Economy: The Experience Organic Education Project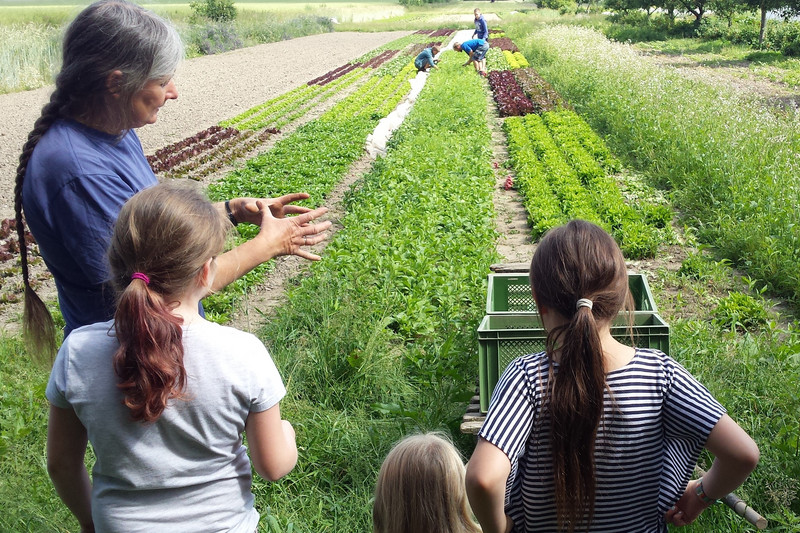 The Leipzig Ökolöwe association is a local initiative with considerable clout: since environmental activists founded it during the peaceful revolution of 1989, its members have been committed to Leipzig's environment and to develop a city worth living in. Its campaigns in environmental education include the now completed Experience Organic school project. As such, those responsible cooperate with several ecologically active businesses – and they do so along the entire value chain. The programme included visits to organic farms in Leipzig and its surroundings such as the Demeter Linke-Hof farm or the Theisewitz estate run by the Helene Maier Foundation, which also employs people with disabilities. An organic beekeeper, several organic horticulturalists and bakeries, the Beetroot vegetable cooperative and various subscription box services and natural food stores were also on board.
"In view of the major ecological challenges of our time, it is now more important than ever to make children and young people aware of these issues", says SAGST project manager Konrad Lampart assuredly. "The Ökolöwe association carries out an impressive range of projects and activities at a high technical level and we wanted to support this commitment with our funding." Experience Organic has reached pupils and teachers in around 45 Leipzig schools and conveyed to them an authentic picture of the benefits of organic farming for people, animals and the environment. The project focused on pupils in secondary schools and special needs schools, especially those with rather uneven school records, in order to present them with possible training options and career profiles in the organic sector.
The decisive factor here was our experience-driven approach: all the excursions were thoroughly prepared in the school and followed up with a day of action, in order to enhance the lasting effect of their new impressions. "This is also about our options as consumers: what can we do ourselves to promote ecological ways of doing things?", Lampart asks. Solid suggestions for this were provided, for example, by cooking and baking workshops on healthy nutrition, while other aspects ranged from beekeeping to edible organic flowers and herbs to everything worth knowing about baking bread.