Integrative and personalised: Havelhöhe Hospital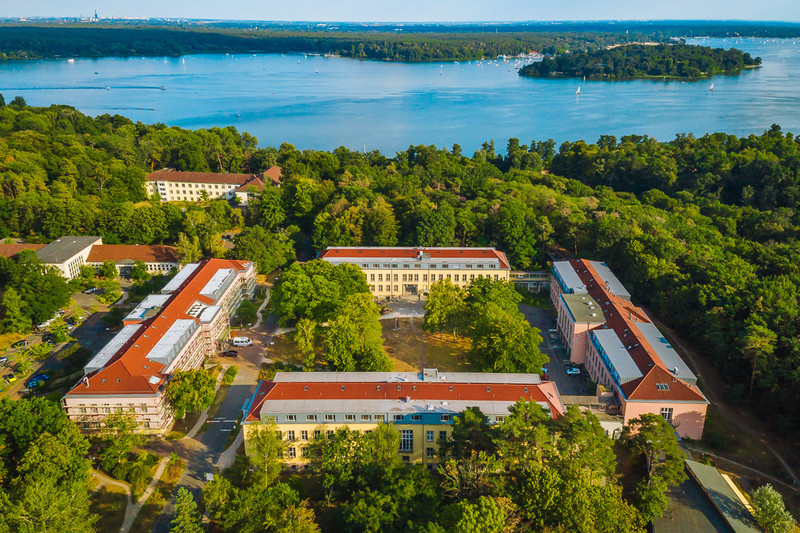 As an acute care clinic with an integrative approach, the anthroposophic Havelhöhe Community Hospital is part of regular medical care in Berlin alongside the Charité University Hospital. In addition to all guideline-oriented medical diagnostic and therapeutic options, the attending physicians also use complementary therapies. The range extends from naturopathic medications to movement and art therapies to nutritional counselling and special nursing applications such as wraps or compresses. The hospital also has a great deal of expertise in the field of cancer, as evidenced by its certification as an Oncological Centre by the German Cancer Society. A recent survey shows that patients appreciate the integrative services tailored to their individual life situation: according to the survey, the Havelhöhe Clinic is currently the best hospital in Berlin and also among the top 5 of all clinics in Germany's 15 largest cities.
In addition to the excellent practical care, there is also the Havelhöhe Research Institute (FIH). Since 1999, it has been conducting practice-based research in various areas of anthroposophic medicine in order to better incorporate them into modern scientific discourse. Over the years, various working groups have developed here on tumour therapy as well as chronobiology and sleep medicine, but also on ageing and diabetes research or on issues ranging from pulmonary medicine to pharmaceutical drug safety. For years, the FIH has regularly been present at national and international congresses – such as the European Congress of Integrative Medicine – to which the awards it has received for its research are not limited. The institute has received the Holzschuh Award for Complementary Medicine several times – in 2017 in recognition of the work at FIH on the integrative treatment of patients with advanced pancreatic cancer.
SAGST has been promoting these activities for 20 years. "The basic scientific work at FIH is an important building block for the thorough evaluation and further development of anthroposophic medicine", says project manager Silvia Eller. "The studies carried out at FIH prove that its integrative approach allows it to convincingly expand conventional medicine, for example in the field of medication for older people, for children with ADHD or also in the treatment of allergies."
In addition to EvaMed – a project in which Prof. Dr. med. Harald Matthes investigated the safety of medications – the major research projects of the last few years also included the "Oncology Network", which succeeded in publishing numerous healthcare research papers as well as a broad randomised study on cancer-related chronic fatigue in breast carcinoma patients. In cooperation with the Herdecke Community Hospital and the Hanover Medical School, the researchers also examined the potential of anthroposophic therapies and developed a multimodal therapy concept combined with movement therapy. This will now be further researched with other partners in Munich, Freiburg, Filderstadt and Arlesheim (Switzerland), among others, in a new four-year study.