Learning in and with Nature: The Schmeli Farm School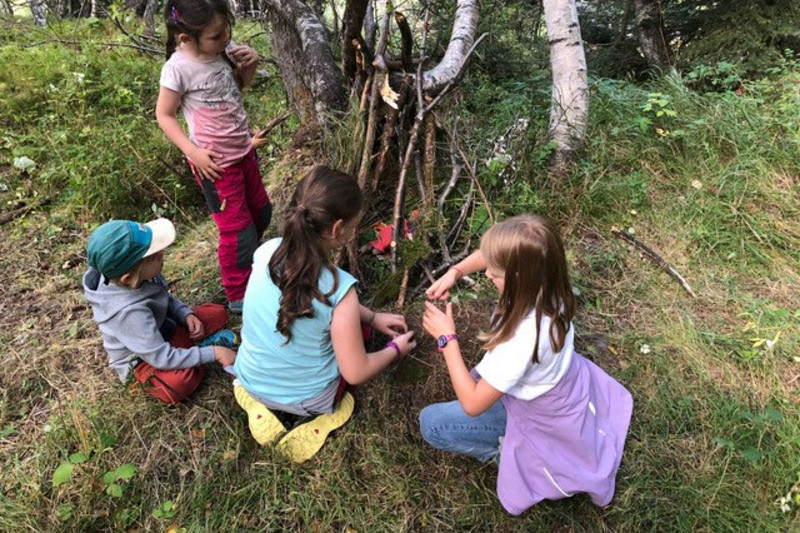 Learning close to nature, taking responsibility for animals and the earth – the Schmeli farm school in Brig (canton Wallis, Switzerland) feels closely associated with these values. The focus is on developing personal potential in a self-determined and self-organised learning rhythm, for which the farm provides ideal conditions. The state-licenced private school with its hands-on approach to education was the result of a parent initiative and was the first alternative to state schools in the greater Brig area. It covers the entire period of primary school, which begins in Switzerland at the age of four and lasts for eight years. In the 2022/23 school year, the school started with 16 children, who – partly in mixed age groups – experienced not only the usual learning material on the farm itself but also the close connection between people, animals and nature. The school community is expected to grow to 24 children by 2024.
The organic farm includes a dairy unit with its own alpine dairy. Part of the school routine takes place in direct involvement in the farm, where there are cows, pigs, chickens, cats and a dog as well as donkeys, sheep and horses. In addition to several classrooms and a large kitchen, the children have access to various outdoor areas, a large tepee and a school garden. Weekly trips to the forest are also a permanent part of their lessons. As independent schools in Switzerland do not receive any funds from the public purse, the start-up funding for the new school depends on assistance. The Software AG Foundation supports the initiative, which the SAGST project manager Andreas Rebmann sees as a real flagship project. "The interaction between education and nature and their integration in an organic farm is unprecedented in Switzerland and can therefore prompt a lasting incentive for founding other innovative schools", he is convinced.