Practical and realistic: Curative Education Proseminar at Münzinghof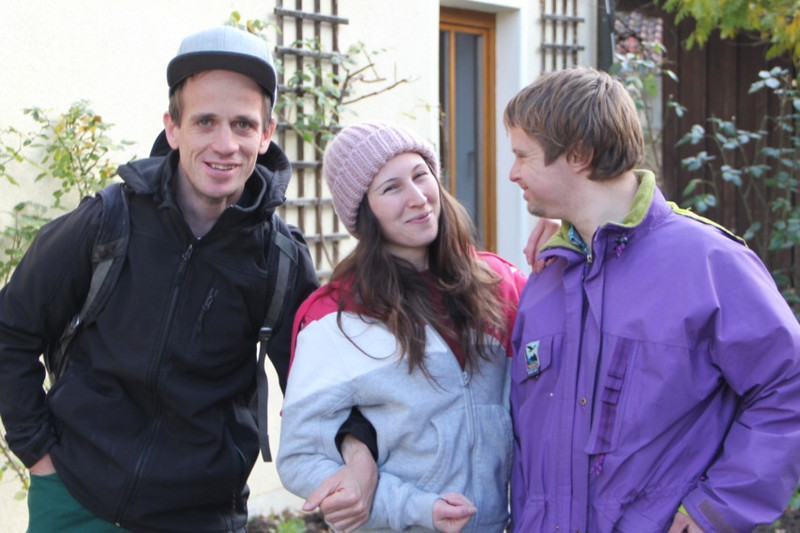 Since 1978, the Münzinghof anthroposophic-oriented village community has been a home for people with and without assistance needs. Today, around 150 people live and work here in various forms of housing and workshops. In addition to craftsmanship training, Münzinghof, located in the Franconian Jura, also offers curative education training, which qualifies people to work with people with disabilities. As society strives for inclusion, the current focus is on support on an equal footing. Moreover, curative education nurses are no longer only active at institutions and special workshops for people with assistance needs; they are also companions on the regular labour market or inclusion assistants at schools.
Christian Wüst, project manager at SAGST, is convinced that "among the various common training formats, the practice-oriented proseminar offered at Münzinghof is a particularly realistic and attractive option". Since there is no anthroposophic-based vocational college for curative education in Bavaria, the previously in-house proseminar will now be opened up to interested parties in northern and eastern Bavaria. Instead of the current twelve in-house proseminar students, up to 21 people could soon participate. "With our funding, we are encouraging those responsible to make the expertise they have amassed over the years in this area available to others", continues Wüst. "In this way, we hope to counteract the existing shortage of skilled workers and, above all, support anthroposophic social therapy."
The three-year training concept is based on three pillars. The practical part takes place in the respective facility – at Münzinghof, it continues to be integrated into the everyday life of the extended family living in the community. The proseminar students accompany the residents from morning to evening and work in one or more workshops. In the weekly proseminar, people living in the community, as well as external speakers, provide diverse input and ensure that theory and practical experience are combined. At the same time, the trainees from every year are given plenty of freedom to exchange ideas with each other. Moreover, starting in their second year of training, they attend the Karl Schubert Seminar in Wolfschlugen near Stuttgart. During 'block weeks', the seminar imparts theoretical knowledge of anthroposophic-oriented curative education and social therapy. At the end of the training period, there is an external examination, which participants must pass to receive a state-accredited qualification.