Regional Empowerment for a worldwide Movement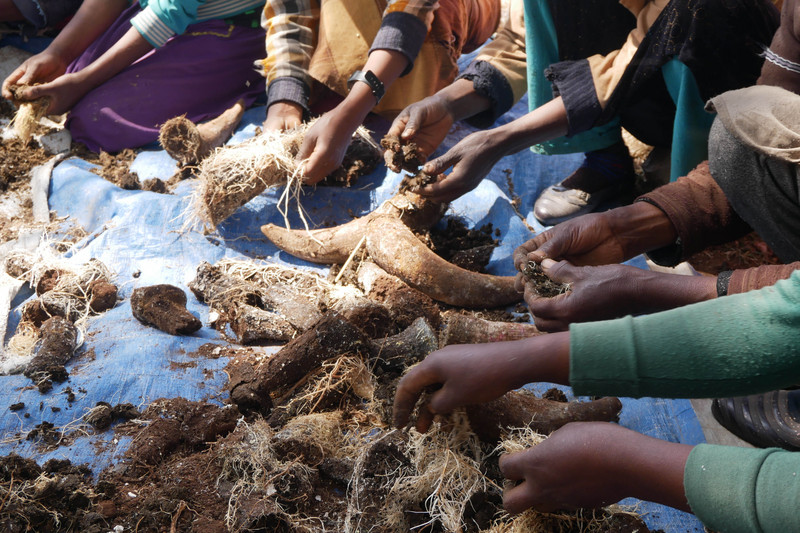 Biodynamic agriculture has been providing fundamental inspiration for organic farming for nearly 100 years. Lectures Rudolf Steiner gave to interested farmers in 1924 have given rise to a comprehensive and sustainable concept. At its heart is the farm, a harmonious organism that is as closed as possible. A balanced interplay of animal husbandry, compost management and conscious crop rotation has been proven to improve soil quality. Furthermore, the biodynamic Demeter Association is the only organic association with a worldwide network of independent certifying organisations. And demand is high: Under the umbrella of the international Biodynamic Federation, about 5,300 farmers in over 60 countries cultivate about 190,000 hectares in accordance with Demeter standards.
Nevertheless, the respective regional and cultural conditions in many places result in a need for advice and development. The "Free International Field School for Biodynamic Agriculture" meets this need: In close coordination and consultation with the Demeter Association and other stakeholders, it aims to strengthen independent structures in the respective countries and "find ways of biodynamics and regional cooperation that suit their local culture", explains Stephan Illi, international consultant and one of the initiators of the field school. He is convinced that "it is precisely the diversity of approaches that opens up the possibility of learning". In order to promote such a development, the project relies on competent advice, solid training and further education, as well as the worldwide exchange of experience. Thus, the field school organises conferences and courses, trains local experts and accompanies the development of regional consulting and marketing structures.
In addition to countries such as Tunisia and South Africa, the field school is also active in several European regions with the support of the Software AG Foundation (SAGST). "We see this as an important impetus for the sustainability of the biodynamic movement", explains SAGST project manager Sebastian Bauer. "For instance, Southeast Europe has been lacking a truly sustainable foundation – in consulting as well as in marketing. Appropriate training is also planned in the Baltic States, and development and research will also be reinforced." The same applies to Turkey and Poland, where biodynamic agriculture has grown strongly in recent years. Many farms there are in urgent need of support, which is why there will be a focus on training local consultants there.