Shaping Society holistically: 40 Years of Witten/Herdecke University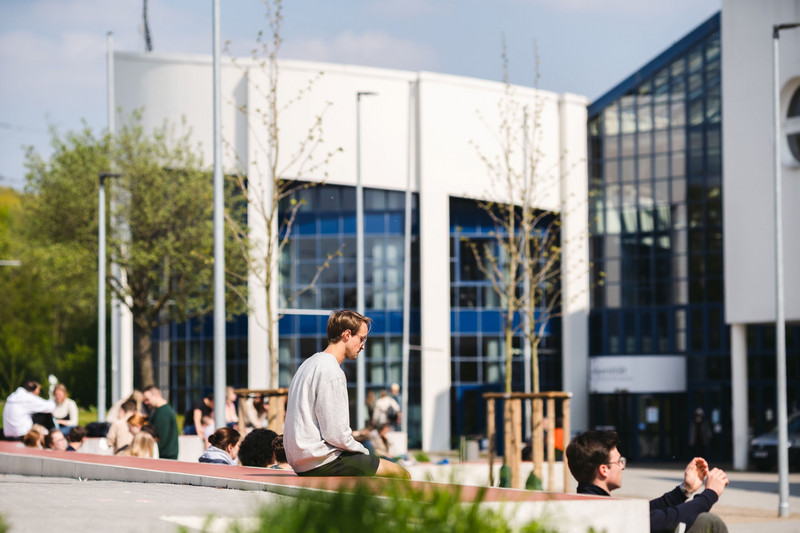 The founding impetus for Witten/Herdecke University (UW/H) arose in the late 1970s around the anthroposophic Gemeinschaftskrankenhauses Herdecke. At that time, university professors and physicians worked together to develop the concept for a practice-oriented medical study programme in the Ruhr region. In 1982, the university became the first private institution of its kind in Germany to receive state accreditation. One year later, lectures could begin.
A long-standing working relationship links UW/H and SAGST. In 2009, the foundation became a shareholder during a consolidation process. In the meantime, it has become the main shareholder of the university, which currently has more than 3,200 students enrolled in 16 degree programmes in the fields of economics, politics, society, psychology, nursing, and (dental) medicine. What sets the university apart, in addition to its participatory study concept, is its interdisciplinary "Studium fundamentale", which is obligatory for students in all the faculties. These courses encourage students to think in broader contexts, assuming responsibility beyond the boundaries of their own discipline.
Even 40 years after it was founded, UW/H is committed to driving sustainable and socially just societal change with innovative forms of study and degree programmes. A current example of this is the "Bachelor of Choice", which the Faculty of Management, Economics and Society will introduce in the winter semester of 2023/24. The study model, which is unique in Germany, allows students to spend a year becoming familiar with various subject areas before deciding on a course of study. Part of the offering is also the new bachelor's degree, "Global Sustainability: Climate, Justice, Transformation", which will enable students to initiate and implement urgently needed changes in times of climate crisis.
"UW/H is genuinely a flagship project in the German educational landscape", emphasizes SAGST project manager Sebastian Bauer, who has represented the foundation at the university for many years as Chairman of the Shareholders' Board. "Young people are presented with pioneering perspectives here that enable them to competently confront the global issues of our time. As a foundation, we are proud and grateful to be a partner of this extraordinary place."
An overview of milestones of the past years, formative personalities, as well as events in the anniversary year are available on the UW/H website.