Diversity as an Opportunity: ARTplus promotes Inclusion in the Arts and Culture Sector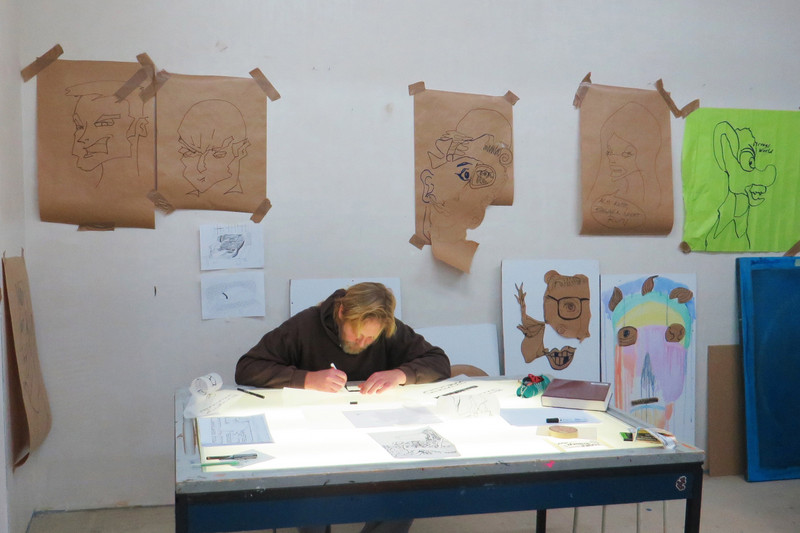 Whether actors with Down syndrome, autistic painters or art college teachers in wheelchairs – people with disabilities are the major exception in our arts and cultural life. Only rarely do they get the opportunity to develop their creative talents within the context of professional training. Some are artistically active in workshops for people who need assistance, but hardly any professional qualification takes place outside these structures.These artists are also correspondingly rare in the field of arts and cultural communication.
The ARTplus structural programme's intention is to change this. It exemplary shows how training in the arts and participation by people with disability-related limitations can be made possible. The programme was initiated by the Hamburg association EUCREA, which has campaigned as the umbrella organisation for greater diversity in the arts and culture sector for artists requiring assistance in German-speaking countries for over three decades.
In the last few years, cooperative ventures have been successfully initiated in pilot projects in Hamburg. Actors with disabilities sat in at several theatres and took on stage roles there, while some artists were able to take part in northern German art school programmes as observers. Others are active in art and cultural mediation today.
"Like EUCREA, as a foundation we're convinced that the variety of perspectives from the most diverse groups of people enrich our arts and cultural life", says SAGST project manager Elke Rahmann. "This is why inclusion is also important in the art world. Not only so that people who need assistance can develop their creativity professionally – it's also a question of changing how we view things and recognising that we benefit as a society from this diversity."
Four federal states (Hamburg, Bremen, Lower Saxony and North Rhine-Westphalia) have been working together for the ARTplus training and qualification programme since 2021, in order to strengthen the formation of networks between artistic training facilities in all fields. There are two or three training facilities tied to each federal state that wish to acquire long-term experience in the artistic qualification of people with various disabilities. The University of Leipzig is responsible for the evaluation of the three-year programme.