Virtual Learning Experiences: Online Beekeeping Curses from proBiene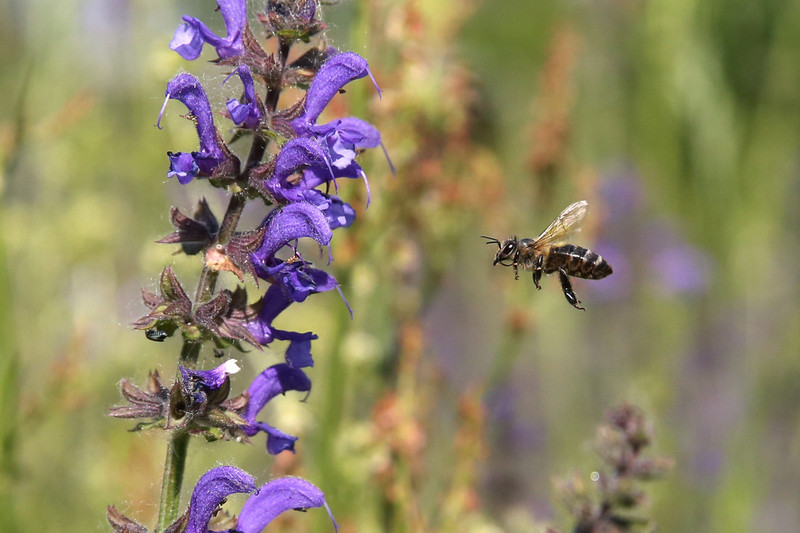 The proBiene team sees itself as a lobby for the future of humans and bees. Alongside the Freies Institut für ökologische Bienenhaltung (Free Institute for Organic Beekeeping) – founded in Stuttgart in 2016 by the two beekeepers David Gerstmeier and Tobias Miltenberger – the non-profit organisation supports bees broadly: e.g. with beekeeping courses and educational projects as well as research and campaign work. The basis for this is biodynamic agriculture, which has enabled the development of suggestions for beekeeping that is respectful of the nature of bees for several decades – with great respect for the animals' entire organism and the natural processes in the beehive. proBiene's commitment is arousing growing interest: More and more people are realising how important bees and other insects are for the ecological balance and are concerned about the threat agricultural poisons and other environmental pollution pose to them. Many of them even want to keep bees themselves to counteract insect mortality. The demand for beekeeping courses in which those interested can learn the basics of ecological and proper beekeeping is correspondingly high.
However, in spring 2020, the coronavirus pandemic threw a spanner in the works of the numerous registrations already received for such a course at proBiene – the physical distancing restrictions in force prevented meeting in person on site. But those in charge reacted quickly and, with the support of SAGST, developed their first online course concept, which enabled them to significantly expand the group of participants: Almost 90 people from Husum to Lake Constance – instead of the previous 20 from the greater Stuttgart area – took part in the training. "The enthusiastic feedback shows that professional guidance for beekeepers also works well in a digital format", says project manager Elke Rahmann. "We are pleased with this success and that our support is enabling even more people to receive valuable suggestions and help with ecological beekeeping – a revitalising boost that benefits people and the environment."
From April into the autumn, the participants received new input every week, and videoconferences enabled them to exchange ideas and ask the experienced course leaders their questions. At the same time, they gained practical skills through their own beekeeping. Meanwhile, the working materials created in this context have been published as a practical book on organic beekeeping – a useful handbook for anyone who wants to look after their own hive.
Building on the positive experiences, proBiene is continuing the digital offer. In 2022, the organisation will also be offering another on-site course that will benefit from the new findings – and will include accompanying online elements as a supplement.