Christmas Break and New Year Wishes from SAGST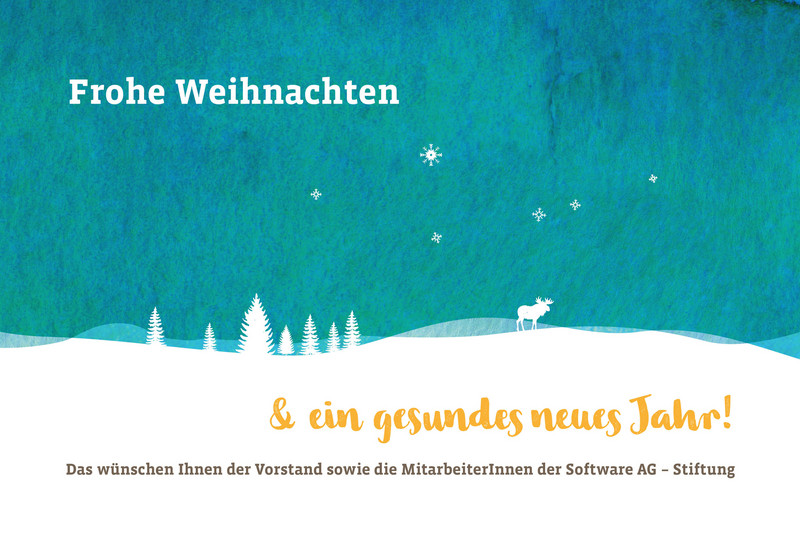 We have had an eventful year during which we had to forgo many personal encounters with our project partners and applicants due to the coronavirus pandemic.
Nevertheless, we succeeded in jointly giving substance to healing impulses for people and society and staying in touch in new, virtual ways.
We are looking forward to reconnecting with you after a short Christmas break. Until then, we wish you all the best for a healthy Christmas season and a happy New Year.
The Software AG Foundation Executive Board and Employees