Foundation Magazine published on the Subject of Movement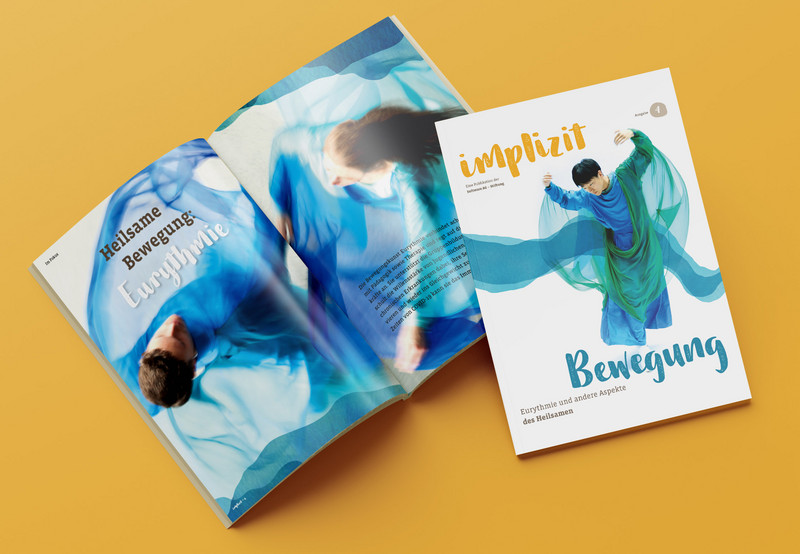 Movement is an expression of childlike joie de vivre, vitality and curiosity. But this developmental driving force also incites us as adults: internal and external movement allow us to learn and gain insights about the world and ourselves – as we move through our lives. In its latest foundation publication, SAGST has explored this living phenomenon, shedding light on the healing aspects of movement in various aspects of life – including in the context of the coronavirus pandemic.
Not only has it changed the day-to-day life of the foundation, but it has also presented many of our sponsor partners with major challenges. However, COVID-19 will not dictate this issue. Instead, we would like to focus on "eurythmy", returning to a subject that is otherwise rarely on the media agenda and whose effect on human beings is difficult to explain – even implicitly.
For the foundation itself, eurythmy represents a way of exercising an even more agile work organisation. As the word movement implies, we are heading in that direction and took the first steps down this path in 2020 with the eurythmist Vera Koppehel, introducing the concept of development and process eurythmy. It can both relieve tension and create a working atmosphere in which new potentials can be discovered and integrated on several levels – physically, emotionally and mentally.
The oloid, a geometric body that our readers can explore and recreate in our Foundation magazine, also has a similar transforming power and implicit quality. In addition to its special appearance, namely the fascinating characteristic figure-eight-shaped tumbling motion of the oloid, it can be used to power ships in a particularly environmentally friendly way, for instance. Vortex shells, so-called FlowForms, as can be seen on our Foundation grounds, also channel water in similar rhythmic-pulsating figures. This theme was taken up in the magazine in terms of design: it is symbolically felt like the flow of life through this almost 50-page magazine, which aims to inspire more movement in everyday life with its articles as well as the more detailed online articles.