Sustainability in practice: School farm at "Dotti"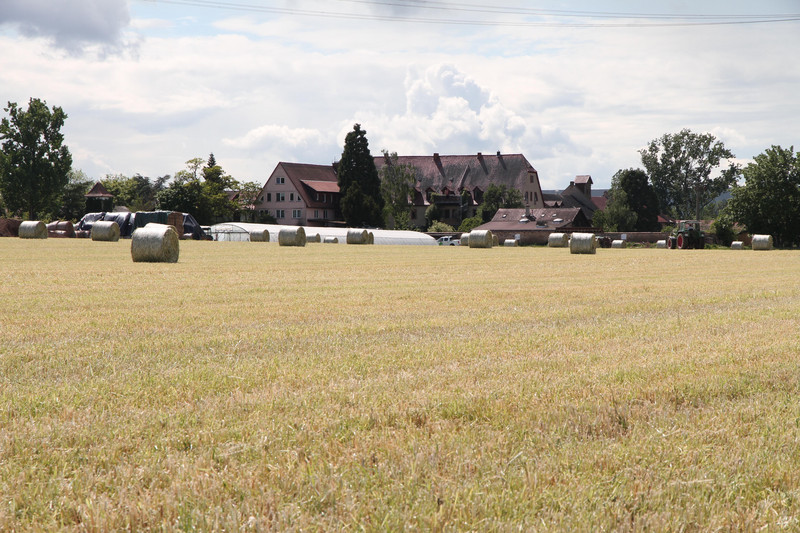 Whether it's to buy high-quality, regionally produced vegetables, bread, fruit and cheese or to enjoy refreshments in the café after a cycle ride along the Nidda, the Dottenfelderhof in Bad Vilbel, located a few kilometres northeast of Frankfurt am Main, is an institution. Especially families with children appreciate the combination of diverse shopping opportunities and rural farm idyll, including detours to see the calves, piglets and more. For about ten years, the traditional Demeter farm has also maintained a school farm that is part of the agricultural school and is aimed at children and young people, but also adult consumers. Through age-appropriate workshops and events, it strives to create more appreciation for organically produced food and encourage sustainable future planning.
Throughout the year, school classes from the Rhine-Main region take advantage of the opportunity to spend one or more mornings immersed in life and work on the farm. While smaller children primarily get involved by doing – they simply love feeding the chickens, digging in the garden or making delicious herb butter – the scope of topics for high school students is broader. For the latter, the responsible educators focus on an exciting mix of practical experience and theoretical discussions: How can we address ethical issues regarding farm animal husbandry? What does sustainable consumption mean? Or why is organic plant breeding not only central to organic farming but also to global food sovereignty?
The students gain insight into the artisanal processing of milk into cheese, talk to breeders or can discuss market gardening and agriculture job profiles with trainees. The development of creative skills is at the centre of all the activities. SAGST has been in a close sponsoring partnership with the Dottenfelderhof farm for many years. "With its numerous activities, 'Dotti' is truly a biodynamic agriculture flagship project, and it attracts a wide variety of age groups", explains project manager Elke Rahmann. "Many youth are concerned about protecting the environment and climate change. That is something the school farm can focus on, showing constructive ways forward with the sixth-form programmes we support."