New Café L'ink brings Inclusion to Großsachsenheim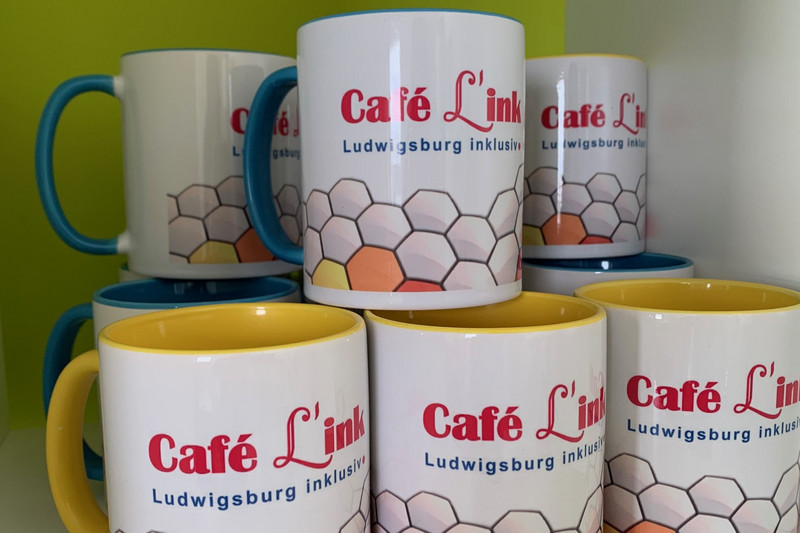 Anchoring inclusion in everyday life, not only accepting diversity and difference but explicitly welcoming it – that is what the non-profit association Tragwerk is committed to in and around Ludwigsburg. Events and workshops on the topic of participation, translation activities and advice on "simple language" or language courses for migrant or refugee women provide a valuable stimulus. Another central element is the "Café L'ink: Ludwigsburg inklusiv" café projects at several locations. These are organised and led by an inclusive team: two pupils with assistance needs and two youths who are participating as part of their social work placement.
They receive support and guidance from employees of the association and their teachers. The pupils are learning how to get there independently and manage their time well, as well as experiencing the demands of running a café – all important basic skills for a self-determined career. "Despite the changed legal conditions, there are unfortunately very few opportunities for such protected practical experience", explains project manager Elke Rahmann from the Software AG Foundation (SAGST). "Café L'ink offers an ideal framework for this." It also creates employment opportunities for people with assistance needs who have so far worked exclusively in workshops. In this regard, the association cooperates with Theo Lorch Werkstätten (WFbM), especially during the holiday periods when the students are not working in the café.
In addition to three locations in Ludwigsburg, the concept has now been expanded district-wide with the support of SAGST: In November 2022, another café opened in Großsachsenheim, a small town near Ludwigsburg. There, the association uses premises belonging to the Haus Sonnenfeld nursing home, which is located right on the edge of a field and a busy cycle path. There is also a large school campus with a youth centre in the immediate vicinity – the best possible conditions for the new Café L'ink to develop into an attractive meeting place. As in the other three cafés, offers such as lectures, readings, music, culture and art will be open to the public. Moreover, the social pedagogue from Tragwerk e. V. is also available for basic counselling during the café's opening hours.