Support for Living with Dementia: Memory-Haus Darmstadt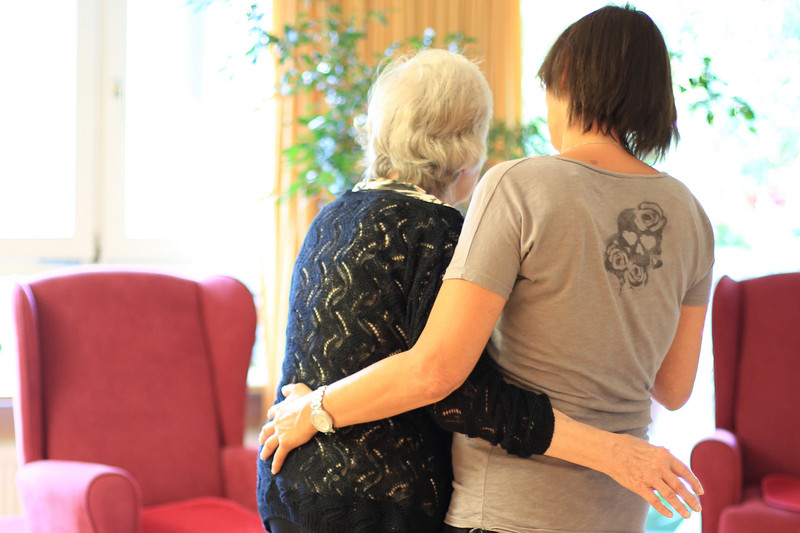 For years, DemenzForum Darmstadt has been providing information about living with Alzheimer's and other dementia-related illnesses, as well as assistance with many practical questions. The association wants to build on this important work with the planned "Memory-Haus" in Darmstadt's Martinsviertel.
The initiative's website states: "We want a place that not only addresses the seriousness but also conveys the message that life goes on, even with dementia. Similar to how a hospice can take some of the fear out of dying, we want our 'Memory-House' to provide a little perspective to living with dementia." If everything goes according to plan, the new meeting place in the former Max-Rieger-Heim youth centre will open in autumn 2023. The fact that the association can tackle the necessary extensive renovation and extension work is in no small part thanks to the "Echo hilft!" fundraising campaign whereby the regional newspaper "Darmstädter Echo" started attracting public attention for the showcase project as early as 2020, raising 92,000 euros. The Software AG Foundation was also one of the sponsors and, together with the German TV lottery, is making another contribution to the project's financing.
Several afternoons a week, the Memory-Haus will invite people to an open area with coffee, tea and magazines. There will also be a "Dementhek" where practical aids for everyday life with dementia patients – GPS systems, games, occupational material and more – will be presented and loaned out. Additional day care services are also being considered, as well as an evening care group that could provide relatives with some respite once or twice a week. Moreover, those responsible want to seek direct contact with the neighbourhood through public events and additional programmes. Whether lunch for older people on Saturdays, exercise classes and memory training, or even readings, exhibitions and concerts – there is no shortage of ideas for further networking and social integration.
"For many people, dementia is still a taboo and is only brought up as an issue when it affects them", says SAGST project manager Elke Rahmann. "That makes it all the more important to provide as much information as possible about this major social challenge, which more than 1.6 million people and their relatives in Germany are facing, and to offer appropriate aid and relief. DemenzForum has been doing valuable work in this area for years, and the planned Memory-Haus is an ideal way to expand on it."